2-day group shipment
Country of Origin

Japan

Description

Short Size & Direct Top Custom!
SD TENGA for Stimulation Direct to the head of your part! Still with the great suction sensation of the Original Vacuum CUP, the SD TENGA Series stands at 120mm for direct glans stimulation!

Product Code: TOC-101SDS
Packaged Size: 69×69×120mm / (D)×(W)×(H)
Packaged Weight: 114g
Other Info: Disposable, Prelubricated


Delivery / Return

To be Delivered by HKTV within 1 - 4 days
Video

Photo

Deep Throat Cup - SD Soft

Recommended for you

Reviews

You may also like
Deep Throat Cup - SD Soft
Disclaimer:
All material on this site is provided for your information only and should not be construed as medical advice or instruction. Results may vary by individual.

We makes no warranty, expressed or implied, as to the safety of any of the products. All of the products are sold as novelties only. Furthermore, we accept no responsibility for injuries sustained while using any of the products. The purchaser assumes all risk and liability of use for all the products.

Short Size & Direct Top Custom!
SD TENGA for Stimulation Direct to the head of your part! Still with the great suction sensation of the Original Vacuum CUP, the SD TENGA Series stands at 120mm for direct glans stimulation!

Product Code: TOC-101SDS
Packaged Size: 69×69×120mm / (D)×(W)×(H)
Packaged Weight: 114g
Other Info: Disposable, Prelubricated

Q: What is the different between the Deep Throat CUP and Original Vacuum CUP?
A: The Original Vacuum CUP is the new name for the Deep Throat CUP. The internal structure, material and experience all remain the same!

Q: Are the CUP Series reusable?
A: The CUP Series is designed solely for one-time, disposable use. With concerns to hygiene, we do not recommend using the item more than once regardless of ejaculation.

In the interests of achieving the best TENGA experience, we suggest use without a condom for direct stimulation.TENGA offers the TENGA FLIP Series, TENGA 3D Series and TENGA AIR-TECH Series for those in search of a reusable device.

Q: I'm having trouble inserting.
A: Please ensure you have removed the sticker on top. This air hole releases air for smooth insertion.

Q: Does the air hole serve any other function?
A: By covering the air hole after insertion, you can create a vacuum on the inside for an exhilarating suction sensation!

Q: There is a cut on the insertion pad!
A: Due to the inside of the CUP Series being air-tight, we included the small incision in the smooth-pad to release air upon insertion. Please rest assured there is nothing wrong with the quality or performance of the product.

Q: Should I remove the sponge in the insertion rim?
A: Please do not remove the sponge and use the product as it is.

Q: What're the differences between all of these CUPs?
A: Each CUP product has a unique function; please visit each product page for further info.Aside from the different CUPs, there are also different colors. The Red CUPs are Standard strength, with the White CUPs being gentler, and the Black CUPs being stronger.

Q: Are the CUP Series electronic?
A: No. Please use the products manually.

Q: Do the more expensive products offer a better experience?
A: That is not necessarily the case. Since sensations are subjective to the user, we offer a variety of products to suit the varied tastes of our users.

Q: Are the U.S.TENGA meant only for men who are big?
A: The U.S.TENGA were designed to also work for those of a larger size, those of up to 18cm will be able to insert fully. However, the U.S.TENGA also offers a much stronger vacuum strength for men of average size.

Q: Please tell me about the safety and hygiene of the CUP Series.
A: Due to the fact that the TENGA CUP Series are designed with the premise that a man should insert without a condom, we have taken extra precautions with concerns to hygiene and safety.

For safety reasons we have not included any harmful materials in our products such as vinyl chloride, etc. We have also taken into consideration the safety of our lotions for your security and peace of mind.

Q: How should I dispose of CUP Series products?
A: TENGA CUP Series products are "Plastic" products, however, waste separation and recycling will differ according to region.
※ Please refer to local regulations for further details.

Q: Please tell me the insertion size and properties of the CUP Series.
A:
Regular:
Insertion Depth: Approx. 15cm
Insertion Width: Approx. 4.5cm

Ultra Size:
Insertion Depth: Approx. 18cm
Insertion Width: Approx. 6cm
Hard-cased (No Stretch)
Pre-lubricated

Q: What are the CUP Series products made from?
A:
Insert Sleeve: Thermoplastic Elastomer (TPE)
Casing: PE
Lubricant Ring: PU
Lubricant Ring Lubricant: Water, Glycerin, Propylene Glycol, Hydroxyethylcellulose, Sodium Polyacrylate, Phenoxyethanol, Methylparaben, Hydroxypropyl Beta Cyclodextrin, IPBC
Internal Lubricant: Water, Glycerin, Sodium Polyacrylate, Phenoxyethanol, Methylparaben, Hydroxypropyl Beta Cyclodextrin, IPBC
*Lubricants certified by EU Directive 76/768/EEC toxicological assessment.

Q: Are there fake (counterfeit) versions of TENGA products out there?
A: Currently there are a number of counterfeit fakes on the market. While they may look like normal TENGA products, their quality is far inferior to authentic items and may even be dangerous to your health.

Recently Viewed Products
( / Total Pages )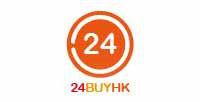 Remarks
Welcome to the 24BUYHK x HKTVMALL online store!
Enjoy the latest and most exciting shopping fun at 24BUYHK.
About 24BUYHK
Welcome to 24BUYHK x HKTVMALL online store!
You can looking for any new tech gadgets, novelty products, gift ideas in 24BUYHK.
T & C
• Our store will protect your personal Information in accordance with the relevant provisions of the Personal Data (Privacy) Ordiance and in accordance with HKTVmall Privacy Policies.
• In case of any dispute, the merchant (24BUYHK) will retain the right of final decision without prior notice.
• Colour shown may be slightly different than actual products due to computer monitors settings.
• In situation where there are limitations, price, promotion offers and other marketing campaigns on the HKTVmall may varies from retail stores, the terms and offers are only applicable to HKTVmall.
Delivery / Return
• Our products will be delivered by HKTVmall, please refer to Shipping Information for more details.
• Actual delivery time depends on the products ordered and the shipping time of the particular merchants.
• Shipping time of this store: Monday to Friday(excluding Saturday, Sunday and Public Holidays)
• In the event of dispute, 24BUYHK's decision shall be final and conclusive.

Store return policy
Products are not refundable or exchangeable. Sold price on invoice is final, in the event of price adjustment, price difference is not refundable in any circumstances.

• Items exchanged must be applied within 7 Days of the item received date.
• Goods must be unused and in the same condition that you received it.
• Please include the following: the original packaging, HKTV packaging box, tags, certificates, manufacture warranty card, instructions, gifts and all other accessories etc.
• Also make sure the package is undamaged, tags are intact and attached to the item, and if any of these are damaged they are deemed non-returnable.
• Each order only allows return once.