merchant delivery
Size:

Country of Origin

China

Description

Size : 36"x72" x5.5" H
Fabric: 100%Polyester
Filling Materials: Sponge-like cubes / Specially formulated feathery balls
Juggle Bed comes with a Juggle Pad of the same pattern. The washable Juggle Pad keeps the mattress clean and hygienic.

Delivery / Return

To be Delivered by A-Fontane within 11 - 14 Days
Sold by A-Fontane
This product is non-returnable
Photo

Description

Recommended for you

Reviews

You may also like
Product Features:
Foldable sofa bed with printed fabric
Perfect in small flat; space-saving and an alternative for the domestic helpers and sleepovers
Used on a variety of bed bases, acting like a mattress, sofa, or Japanese style of Tatami
Multi-functional: Mattress Pad / Sofa/ Tatami / Futon / Coffee Table / Seat Cushion / Armchair
The mattress comprises 3 pieces. With zipper on each piece, you can easily transform the bed into different styles
Juggle Bed comes with a Juggle Pad of the same pattern. The washable Juggle Pad keeps the mattress clean and hygienic
Reminder:
The sponge-like cubes in this product are irregular in shape. Size might vary due to measuring method. Slight difference in size is acceptable and it is irrelevant to product quality issue.
Gently beat down the vacuum packed futon/bed to restore its original shape before use.

Summary of Mattress Delivery Charges:
Delivery charges Free Mattress Delivery except Islands, Discovery Bay, Tung Chun and Ma Wan
Lifting the mattress up/down the staircase charges HK $50 / piece / floor ( Maximum : 10 Floor )
Mattress hoisting charges HK $100 / piece / floor ( Maximum : 3 Floor )
Mattress disposal charges HK $200 / piece
Change of mattress charges HK $250 / piece ( Allowed if packaging remainsintact and the mattress in undamged )
Tsing Ma bridge charges HK $50 ( Free tolls for Wednesday and Saturday )
Discovery Bay gate charges HK $190 ( Wed to Sat ); HK $240 ( Mon, Tue, Thu, Fri; including HK $50 Tsing Ma Bridge Charges ) * Delivery time : 9:00 am to 6:00 pm .
Ma Wan gate charges HK $50 ( Delivery time : 10:00 am to 4:00 pm )
Storage charges HK $100 / piece / month (Free storage for first 2 months starting from invoice date)

The pictures are for reference only.Colour shown may be slightly different from actual product. The actual product should be considered as final.
Recently Viewed Products
( / Total Pages )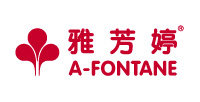 T & C
• Our store will protect your personal information in accordance to the relevant provisions of the personal Data Protection Act and in accords to HKTV Mall Privacy Policies.
• In case of any dispute, the merchant will retain the right of final decision without prior notice.
• Colour shown may be slightly different from actual products.
• In situation where there are limitations, price, promotion offers and other marketing campaigns on the HKTV Mall may varies from retail stores, the terms and offers are only applicable to HKTV Mall.
Delivery / Return
•Products will be delivered by HKTV Mall, please refer to Shipping Information for more details.
•Actual delivery time depends on the products ordered and the shipping time of the particular merchants.
•Shipping time of this store: Monday to Friday, excluding Public Holiday
•All products are non-returnable.
•In the event of dispute, HKTV Mall's decision shall be final and conclusive.