merchant delivery
Size:

Country of Origin

China

Description

Pocket spring system
Natural Latex with high resiliency for better support and spine alignment and outstanding in ventilation
Cotton pad effectively prevent upholsteries fall into the mattress cores.
Double side design provides different softness options.

Delivery / Return

To be Delivered by Airland within 7 - 10 Days
Sold by Airland
This product is non-returnable
Description

Recommended for you

Reviews

You may also like
Free delivery (about 7-10 days delivery).
• Free delivery service is valid for Hong Kong, Kowloon and New Territories ($50 for Tung Chung, $50 for Ma Wan, $200 for Discovery Bay), for outlying islands and remote areas, please contact merchant for details.
• For addresses without lift facilities, 48" or below 48" size Mattress $40 per product per floor, over 48" size Mattress per product per floor.
• If the mattress cannot be delivered by elevator or through stairways, customer needs to pay the surcharge of hoisting the product outside the building :
hoisting services: 48" size mattress $100 per product per floor, over 48" size mattress $150 per product per floor.
• If the address are more than 50 meter from the parking point, $20 surcharge would be applied per meter after 50 meter.
• For delivery date change, please contact merchant 3 days before in advance.
• Dispose the old mattress services, 48" or below 48" size Mattress $100, over 48" $150
• Delivery on Mon to Sat.
Recently Viewed Products
( / Total Pages )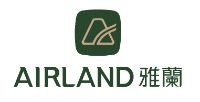 Remarks
This item mattress was sold and will be delivered directly by Airland within 7 - 14 working days.
About Airland
AIRLAND - a union of AIR and EARTH, a symbol of everlasting harmony.
Under this philosophy, AIRLAND strives to "provide consumers with the most comfortable, healthy and highest quality bedding products". This goal is achieved through designing and manufacturing elegant and comfortable household products for individuals who desire for a quality lifestyle. By enjoying the benefits of a good quality sleep every night; nature and daily life come together in everlasting accord.
Founded in Hong Kong in 1966 amidst 40 years of hard work and dedication, the company's scope of operations has successfully expanded from solely manufacturing and sales of household products (mainly mattresses) to developer, property management, power station and toys manufacturing. AIRLAND is now a multi-facet corporation.
Maintaining our motto "Quality makes the Brand, Technology makes the Future". AIRLAND continues to produce and supply quality mattresses, bedding products and premium household products. Our hard work has paid off! AIRLAND is now a renowned brand national wide achieving many firsts in production, sales and profits. The brand is enjoying popularity among consumers not just in Hong Kong and South East Asia but also Europe and the United States. The high quality of our products has earned us recognition from many governments and authorities. As early as 1982, AIRLAND was the first mattress manufacturer in the industry to receive "Q-mark" Award from the Federation of Hong Kong Industries, going on to receiving ISO9004, ISO14001, Superbrands, National Inspection-free Quality Certification and others. The results speak for themselves.
T & C
• Our store will protect your personal information in accordance to the relevant provisions of the personal Data Protection Act and in accords to HKTV Mall Privacy Policies.
• In case of any dispute, the merchant will retain the right of final decision without prior notice.
• Colour shown may be slightly different from actual products.
• In situation where there are limitations, price, promotion offers and other marketing campaigns on the HKTV Mall may varies from retail stores, the terms and offers are only applicable to HKTV Mall.
Delivery / Return
The "Merchant Delivery" goods delivered by this store cannot be combined with goods delivered by other merchants to calculate delivery fee. All "Merchant Delivery" goods from this store are entitled to free delivery service. Some remote areas require additional delivery fee, please contact merchant directly for details.


Below are remote areas for your reference:
Tuen Mun Town Centre, Siu Chi, Siu Tsui, On Ting, Yau Oi South, Yau Oi North, Tsui Hing, Shan King, King Lung, Hing Chak, San Hui, Sam Shing, Hanford, Fu Sun, Yuet Wu, Siu Hei, Wu King, Butterfly, Lok Tsui, Lung Mun, San King, Leung King, Tin King, Po Tin, Kin Sang, Siu Hong, Prime View, Fu Tai, Tuen Mun Rural, Fung Nin, Shui Pin, Nam Ping, Pek Long, Yuen Long Centre, Yuen Lung, Fung Cheung, Shap Pat Heung East, Shap Pat Heung Central, Shap Pat Heung West, Ping Shan South, Ping Shan Central, Ping Shan North, Ha Tsuen, Tin Shing, Shui Oi, Shui Wa, Chung Wah, Yuet Yan, Fu Yan, Yat Chak, Tin Heng, Wang Yat, Ching King, Kingswood North, Tsz Yau, Yiu Yau, Tin Yiu, Kingswood South, Chung Pak, Fairview Park, San Tin, Kam Tin, Pat Heung North, Pat Heung South, Luen Wo Hui, Fan Ling Town, Cheung Wah, Wah Do, Wah Ming, Yan Shing, Shing Fuk, Fanling South, Ching Ho, Yu Tai, Sheung Shui Rural, Choi Yuen Shek Wu Hui, Tin Ping West, Fung Tsui, Sha Ta, Tin Ping East, Queen's Hill, Tai Po Hui, Tai Po Central, Chung Ting, Tai Yuen, Fu Heng, Yee Fu, Fu Ming Sun, Kwong Fuk & Plover Cove, Wang Fuk, Tai Po Kau, Wan Tau Tong, San Fu, Lam Tsuen Valley, Po Nga, Tai Wo, Old Market & Serenity, Hong Lok Yuen, Shuen Wan, Sai Kung North, Sai Kung Central, Pak Sha Wan, Sai Kung Islands, Hang Hau East, Hang Hau West, Po Yee, Wai King, Do Shin, Kin Ming, Choi Kin, O Tong, Fu Kwan, Kwan Po, Nam On, Hong King, Tsui Lam, Po Lam, Yan Ying, Wan Hang, King Lam, Hau Tak, Fu Nam, Tak Ming, Sheung Tak, Kwong Ming, Wan Po North, Wan Po South, Lantau, Yat Tung Estate North, Yat Tung Estate South, Tung Chung North, Tung Chung South, Discovery Bay, Peng Chau & Hei Ling Chau,. Lamma & Po Toi, Cheung Chau South, Cheung Chau North
•Our products will not be delivered by HKTV Mall, will need more time to dispatch. You will be contacted after placing the order about the delivery details.
• Actual delivery time depends on the products ordered and the shipping time of the particular merchants.
•Our dispatch time is from Monday to Saturday, excluding Public Holiday
• All products are non-returnable.
• In the event of dispute, HKTV Mall's decision shall be final and conclusive.