2-day group shipment
Country of Origin

China

Description

Classic educational toy




Delivery / Return

To be Delivered by HKTV within 1 - 4 days
Photo

Description

Recommended for you

Reviews

You may also like
Recently Viewed Products
( / Total Pages )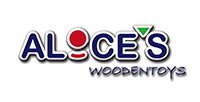 Remarks
ALICE'S CHILDREN'S PRODUCTS COMPANY is a distributor of Hong Kong-authorized brand party mideer and WonderWorld.
About Alicewoodentoys
Alicewoodentoys is a specialty store specializing in all kinds of puzzle basic toys.
We are the official distributor in Hong Kong with two toy brands, wonderworld and mideer.
We are passionate about educational toys that bring good help and positive impact to children.
So we will experience every toy,to discover the advantages and disadvantages of toys,more will be found hidden in special educational toy features behind.
Not only requires toys to be fun and interesting, but also educational,the quality and safety of toys is our primary and necessary condition,Therefore, the toys we sell are all carefully selected,can enable children to master various skills in a happy mood,so that they can spend a happy childhood but differentiate.
T & C
•我們的商店將根據個人數據保護法的相關規定保護您的個人信息,並符合HKTVmall隱私政策。
•如有任何爭議,商家將保留最終決定權,恕不另行通知。

•顯示的顏色可能與實際產品略有不同。
•如果HKTVmall上有限制,價格,促銷優惠和其他營銷活動可能因零售店而異,則條款和優惠僅適用於HKTVmall。
Delivery / Return
•我們的產品將由HKTVmall提供,有關詳細信息,請參閱運輸信息。
•本所
的運送時間:週一至週五,公眾假期除外,上午9點和下午3點。
•所有產品均不可退貨。
•不可退換貨項目不能退還,無法兌換,退款或退款。
•如有任何爭議,HKTVmall的決定為最終決定。