2-day group shipment
Country of Origin

Taiwan

Description

OFresh Sensitive formula – for an effective but gentle clean

Tooth sensitivity can get in the way of a thorough clean, that's why we created our Sensitive formula. The use of potassium nitrate soothes the sensitivity away, while our unique foaming formula works as a toothpaste and mouthwash all-in-one for a total clean and fresh breath.

Delivery / Return

To be Delivered by HKTV within 1 - 4 days
Description

Recommended for you

Reviews

You may also like
With active ingredients for sensitive teeth and no abrasive agents, our Toothfoam cleans without harming your tooth enamel for safer oral care.
For gentle oral care that still gets the job done, our Sensitive formula will help even the most sensitive teeth stay clean, healthy and refreshed.
Benefits include
All-in-one formula that can be used as toothpaste and mouthwash
Active ingredients help prevent sensitive tooth decay and freshen breath
Unique foaming formula that reaches between teeth and gums for deep cleansing
No abrasive agents which can harm tooth enamel
Dissolved foaming agent is safe for use with braces
Economical refillable bottle
Safety tested by SGS
Active Ingredients
Potassium Nitrate helps reduce tooth sensitivity and soothe the pain
Sodium Fluoride helps prevent cavities and protect tooth enamel
Xylitol, Peppermint Oil, Menthol, Vitamin C helps promote oral health and leaves you feeling clean and refreshed
Various Sizes
Our Sensitive formula is available in both a convenient 40 ml travel size and a 120 ml bottle for family use at home with each bottle offering around 240 pumps. Each size comes in a refillable container, so you can purchase our 120 ml refill bottle for economical home use. See our Value Packs for even more affordable oral care.
Directions
Use as toothpaste
Pump 1-2 times into mouth, Swish for a few seconds and brush teeth as usual.
Use as mouthwash

Pump 1-2 times into mouth, rinse for few seconds and spit out with water.
Caution
Please do not swallow or put directly under sunlight. Children should use under adult supervision. Not recommended for children under age 6. If you have any teeth or gum problems, please consult with your dentist before using this product.
Recently Viewed Products
( / Total Pages )
OFresh Buy More Save More!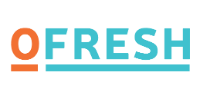 B C F International Limited
Remarks
All products available in this store are imported goods with trademark
About B C F International Limited
OFresh has been meeting the increasing demand for effective, user-friendly oral hygiene products since 2005 – and our range will only continue to grow!
We all want a beautiful, glowing smile – but achieving that needs to be as easy as possible to fit into our hectic schedules. Cleaning thoroughly after each meal is the key to maintaining good oral healthcare and avoiding large dental bills in future!
Safe. Convenient. Affordable. Effective.
Our goal was to create products which are safe and effective, fit easily into our busy, daily lives and are also simple to use - even while on the go.
We wanted to bring a 'fresh' approach to daily oral care.
OFresh was created after founder Beatrice found a gap in the market for safe, effective and most importantly, easy oral care. Life is fast-paced, our lives are spent on the go and it's more important than ever to find simple ways to look after our health. After years of research and product development, she successfully partnered with the inventors of the Brushpick and Toothfoam to bring a unique range of oral hygiene products into the market here in Hong Kong.
Now, after strong success and positive feedback across the board from our customers, OFresh products are available at HKTV Mall. We are committed to continuous product innovation to bring more OFRESH products to our customers.
T & C
Access to and use of OFRESH Store at HKTV Mall (the Store) and purchase the products and services (Services) are subject to the following terms, conditions and notices by both HKTV Mall and OFRESH. By using the Services, you are agreeing to all of the Terms of Use.
All materials on this Store is owned and copyrighted by, or registered trademarks of or licensed to OFRESH. All rights of OFRESH are reserved.
Whilst we try and ensure that all details, descriptions and prices which appear on this Store are accurate, errors (including processing errors) may occur and cannot guarantee. We therfore reserve the right to amend errors from time to time.
If a product offered by OFRESH itself is not as described, your sole remedy is to return it in unused or unopened condition.
We may from time to time offer promotional discount offers which may apply in respect of any, or certain specified, purchases made though HKTV Mall & OFresh store. The conditions of use relating to any discount offer will be specified at the time of issue. OFresh reserve the right to modify or cancel the discount / promo offers at any time at their discretion.
OFRESH offers a wide range of oral hygiene products and does not accept returned items due to hygienic reasons subject to its rights and responsibilities.
Please take care to ensure accuracy when entering the delivery address for your order; especially where orders are addresses to a gift recipient.
These terms and conditions are governed by the laws of HKSAR Hong kong
Delivery / Return
• Our products will be delivered by HKTVmall, please refer to Shipping Information for more details.
• Actual delivery time depends on the products ordered and the shipping time of the particular merchants.
• Shipping time of this store: Monday to Friday, excluding Public Holiday.
• All products are non-returnable and non-exchangeable.
• In the event of dispute, HKTVmall's decision shall be final and conclusive.
• However, if you receive a product that is damaged or defective, please contact HKTVmall Customer Service within 7 days.