2-day group shipment
Country of Origin

China

Description

Made In China

Delivery / Return

To be Delivered by HKTV within 1 - 4 days
This item is currently out of stock!
Please click "Notify Me" to get updates of stock replenishment.
Photo

Description

Warranty

Recommended for you

Reviews

You may also like
Functions

Eliminates bacteria that cause colds, infections, asthma, and allergic reactions.   Experiments show that it can eliminate 99.99% of harmful bacteria such as E. coli
Suitable for kitchen supplies, bedding, combing, children's toys, undergarments, daily necessities, mobile phones, oral products, etc.


    Size: 10.4 "x 1.6" w x 1.5 "
    Weight: 135g
    Tube power: 4W DC Lamp
    UV wavelength: UV-C (253.7nm)
    Appliance: AA X4

Advantages

    Easy to use, fast, safe and reliable
    Portable, easy to carry
    Non-toxic, harmless and tasteless
    No chemical composition, pure physical sterilization
    Does not contain any harmful substances
    No noise

Benefits

    Effectively kills viruses
    Avoid bacterial infections

 
Instructions


Bed and Mattress Sterilization
Keep 1-3cm distance from the surface of the object to be disinfected, and leave it at each place for 5-10 seconds to achieve a better disinfection effect. The longer the dwell time, the better the sterilization effect. Kitchen appliances, 
Personal items (such as toothbrushes, jewelry, shaving supplies)
Keep 3-5cm distance from the object to be disinfected, and stay for about 10 seconds at each place for better disinfection effect. 
What is the sterilization principle of the JDS UV-C UV sterilization stick?
Ultraviolet  sterilization ─ By irradiating ultraviolet rays to bacteria, viruses, and other microorganisms, the molecular structure of DNA (DNA) or RNA (ribonucleic acid) in the cells of microorganisms is destroyed, resulting in DNA strand breaks, nucleic acids and proteins cannot be formed, resulting in growth Cell death and regenerative cell death, so as to achieve the effect of sterilization. Among them, the ultraviolet sterilization effect with the wavelength of 253.7 nanometers is the best. Ultraviolet sterilization is characterized by no need to add
chemicals, no resistance, and no secondary pollution.

Cautions

Do not expose your eyes and skin directly to UV-C light
Keep the product away from children



This is authorized goods.

Warranty Period : 1 Years
Warranty Provided By : Jebsen Consumer Products Service Centre (Hong Kong)

Service Centre Details :

Address : Unit 1815, 18/F., Tower 2, Grand Century Place, 193 Prince Edward Road West Mongkok, Kowloon, Hong Kong
Email : pidcs@jebsen.com
Contact : 29262300

Recently Viewed Products
( / Total Pages )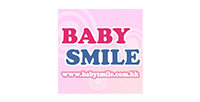 About Babysmile
Provide Best Product in Best Price
T & C
• Our store will protect your personal Information in accordance to the relevant provisions of the personal Data Protection Act and in accords to HKTVmall Privacy Policies.
• In case of any dispute, the merchant will retain the right of final decision without prior notice.

• Colour shown may be slightly different than actual products.

• In situation where there are limitations, price, promotion offers and other marketing campaigns on the HKTVmall may varies from retail stores, the terms and offers are only applicable to HKTVmall.
Delivery / Return
• Our products will be delivered by HKTVmall, please refer to Shipping Information for more details.
• Actual delivery time depends on the products ordered and the shipping time of the particular merchants.

• Shipping time of this store: Monday to Friday, excluding Public Holiday, 3pm.

• All products are non-returnable.

• Non-Returnable items cannot be returned for exchange, credit, or refunds.

• In the event of dispute, HKTVmall's decision shall be final and conclusive.