2-day group shipment
Packing Spec
11ml

Country of Origin

Germany

Description

Expiry : 11/2023

Delivery / Return

To be Delivered by HKTV within 1 - 4 days
Description

Recommended for you

Reviews

You may also like
[Ingredients] is a transparent bitter agent of sucrose acetate, safe in nature and free of toxins. Certified safe by the US Food and Drug Administration.

【Introduction】
The "Bite-X Baby Finger Water" in the United States is composed of sucrose composition-sucrose acetate, which has been proved to be safe by the New York Food and Drug Control Association Pathology Experiment. It is a completely transparent liquid with no traces after application. It is an absolute bitter agent that will not irritate the skin and will not cause brittle and brittle nails. The baby tastes a bitter taste every time he sips his finger, and he gradually quits this bad habit. You only need to apply it to your baby 's nails once a day, and the effect will not diminish after wet hands. There are no products with this feature on the market. According to the experiment, 95.8% of the babies who sipped their fingers used "Bite-X Baby Finger Water" to quickly eliminate the habit of biting their nails and sipping their fingers. No adverse effects were found and produced.

[Usage] Only need to be applied to nails or fingers once a day, its effect will not disappear after washing with water.


Bite-X Baby Finger Water  prevents sipping fingers to prevent disease from entering the mouth.


Recently Viewed Products
( / Total Pages )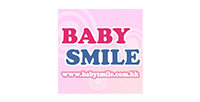 About Babysmile
Provide Best Product in Best Price
T & C
• Our store will protect your personal Information in accordance to the relevant provisions of the personal Data Protection Act and in accords to HKTVmall Privacy Policies.
• In case of any dispute, the merchant will retain the right of final decision without prior notice.

• Colour shown may be slightly different than actual products.

• In situation where there are limitations, price, promotion offers and other marketing campaigns on the HKTVmall may varies from retail stores, the terms and offers are only applicable to HKTVmall.
Delivery / Return
• Our products will be delivered by HKTVmall, please refer to Shipping Information for more details.
• Actual delivery time depends on the products ordered and the shipping time of the particular merchants.

• Shipping time of this store: Monday to Friday, excluding Public Holiday, 3pm.

• All products are non-returnable.

• Non-Returnable items cannot be returned for exchange, credit, or refunds.

• In the event of dispute, HKTVmall's decision shall be final and conclusive.