2-day group shipment
Country of Origin

Germany

Description

zirkulin Propolis Skin Ointment 30ml X 3pcs

Delivery / Return

To be Delivered by HKTV within 1 - 4 days
Photo

Description

Recommended for you

Reviews

You may also like
Propolis skin ointment contains a high proportion of propolis with nourishing, calming and anti-bacterial properties. 
This promotes the natural renewal of skin cells and stimulates, e.g. B. as part of a massage, the blood circulation.

Propolis skin ointment is particularly recommended for regular care of sensitive skin. It is proven for skin irritation, dry, cracked or rough skin and for the prevention of skin imperfections, such as. B. pimples or blackheads. Propolis skin ointment is also very suitable for the long-term care of chapped, cracked lips and to soothe sensitive skin after sunburn.


In addition to propolis, propolis skin ointment also contains high-quality extracts of sage and chamomile, which support the effect of propolis and also contribute to care.
*For details, please refer to the product descriptions on the packaging.
*The pictures above are for reference Only.
***Please take necessary precautions that the packing can be damaged/ crushed during transportation
Recently Viewed Products
( / Total Pages )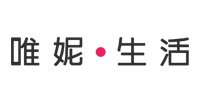 Remarks
All Selling Goods are parallel and authorized products
About Beauty Living
Beauty Living is an online selling platform which wholly owned by Unispeed HK.
Our 3 Objectives are SPEEDY SERVICE, QUALITY GOODS, QUALITY LIFE
We provide all round beauty, skincare and lifestle products, which all shipped directly from Japan, Austalia, Europe and America. The price may be the best offer in the market. We care what you want and what you need.
T & C
HKTV mall is not the seller or supplier of the products or services. HKTV mall is responsible for managing and administering its website, arranging order processing and fulfillment for the products or services you ordered from the suppliers through its website. Whatever item you purchase via HKTV mall will be subject to the terms and conditions of that merchant. The merchant is responsible for the sale and for dealing with any claims or any other issues arising out of or in connection with the contract between you and the merchant. In respect of purchases of a voucher, in addition to the contract you will have with the seller of the voucher, there will also be a contract between you and the merchant that actually provides the products and services when you redeem your voucher with that merchant. We, HKTV mall, do not accept responsibility for any claim, loss or damage, howsoever caused (including through omission or negligence), which you may directly or indirectly suffer in connection with the purchase of any products, services or vouchers through HKTV mall, nor do we accept any responsibility for any such claim, loss or damage arising out of your use of or reliance on information contained on or accessed through HKTV mall. It is your sole responsibility to ensure that any products, services or information obtained from HKTV mall meet your specific requirements. Particularly for beauty services, you must take your own precautions to ensure that you understand how the services will be performed before you decide to purchase. If in doubt, you should consult your own professional advisor.
Delivery / Return
Our products will be delivered by HKTVmall please refer to Shipping Information for more details.
Actual delivery time depends on the products ordered and the shipping time of the particular merchants.
Shipping time of this store: Monday to Friday excluding Public Holiday 9am.
All products are non-returnable.
In the event of dispute HKTVmall's decision shall be final and conclusive.