2-day group shipment
Country of Origin

N/A

Description

BEAUCLAIR Pore Lotion 150ml x 1
BEAUCLAIR SAKEKASU pack Mask 170g x 1
ZIRKULIN Propolis (30 pieces) x 2
ZIRKULIN Propolis Skin Ointment 30ml x 1

Delivery / Return

To be Delivered by HKTV within 1 - 4 days
Photo

Description

Recommended for you

Reviews

You may also like
Beauclair Pore Lotion

Product feature
• Developed with 4D Pore management concept to manage the pores in all aspects
• Deeply dissolve and remove blackheads while moisturizing the skin with added PCA-Na (natural moisturizing factor) at the same time
• Carambola leaf extract is added to improve skin dullness, yellowness and provide anti-oxidation effect
• 5 Free formula, alcohol-free, fragrance-free, colourant-free, paraben-free, petrochemical & mineral-free which is safe to use and suitable for most skin type

4D Pore Management - Dissolve, Tighten, Moisturize, Whitening
• Remove blackheads - Natural AHA ingredients (lactic acid and malic acid) are added to dissolve stubborn blackheads and acne in the pores, leaving the pores clean
• Tighten pores – Added with witch hazel leaf extract, artichoke leaf extract and luffa cylindrical extract, its anti-oxidant and anti-inflammatory properties help to tighten pores and fight against large pores, keeping skin oil-water balanced
• Moisturizing - 3 kinds of moisturizing ingredients (Aloe barbadensis leaf extract, hyaluronic acid and hydrolyzed collagen) help to restructure skin cells, make skin delicate and smooth.
• Whitening - Carambola leaf extract effectively improves the skin complexion, moisturizes and inhibits the formation of melanin, restores soft and brightens skin

Direction of use
Damp the cotton pad, gently rub the blackheads in a circular motion, or apply it to the pores for about 10 minutes.

Country of origin: Japan


Beauclair SAKEKASU pack Mask

Product Feature
• The Sakekasu is selected from a traditional Osaka Sake Factory, which is a Gold Winner from a sake-brewing competitor. The quality and function are therefore be guaranteed
• Sakekasu is rich in 8 kinds of amino acids, as well as vitamin B and trace elements, it strengthens skin cells, regains skin's self-healing power, and emits healthy luster from the inside out.
• Contains Japanese rice fermentation, yeast extract, revitalizes skin cells, inhibits the production of melanin, improves skin dullness and yellowness
• 2 kinds of hyaluronic acid, Astragalus root extract and rose extract are added for skin hydration, whitening, anti-inflammatory and anti-oxidation. It protects skin from environmental pollution such as PM2.5
• Very Soft texture and aroma that bring relaxation to the skin

Contains 8 kinds of amino acid that strengthen skin cells:
• Feel of brightness: promote skin metabolism and improve skin dullness and yellowness, reveal the true radiance of skin
• Feel of flawless: inhibit the production of melanin, diminish spots and acne marks, improve skin tone
• Feel of hydration: contain a large amount of polysaccharides which effectively moisturizes skin, reduce dry lines and restore lucent skin
• Feel of firmness: the core elements of collagen, elastin and enamel protein, reshape firming, leaving the skin supple and firming
• Feel of refinedness: activate and repair skin cells, promote skin metabolism, improve skin texture, and leaving the skin smoother

The 8 kinds of Amino Acid in Sakekasu:
Lysine, Alginic, Alanine, Pyrophosphoric, Serine Residue, Bile, Threonine, Glutamic

Direction of use
After cleansing, apply an appropriate amount evenly to the face for 5-10 minutes, avoid eye contour and lips. Rinse off with water. Use 2-3 times a week.

Country of origin: Japan


zirkulin Propolis

Zirkulin Propolis Lozenge can relieve painful symptoms of easily inflamed mucous membranes, as well as difficulty swallowing. The natural active ingredient Propolis has an anti-inflammatory and calming effect on the throat and throat area. By sucking the sugar-free propolis throat pastilles, the attacked mucous membranes are also well moistened and strengthened in their protective function against invading viruses and bacteria again.

Usage:
Take a Propolis Lozenge every 2-3 hours slowly melt in the mouth.
Country of origin: Germany




zirkulin Propolis Skin Ointment

Propolis skin ointment contains a high proportion of propolis with nourishing, calming and anti-bacterial properties.

This promotes the natural renewal of skin cells and stimulates, e.g. B. as part of a massage, the blood circulation.

Propolis skin ointment is particularly recommended for regular care of sensitive skin. It is proven for skin irritation, dry, cracked or rough skin and for the prevention of skin imperfections, such as. B. pimples or blackheads. Propolis skin ointment is also very suitable for the long-term care of chapped, cracked lips and to soothe sensitive skin after sunburn.

In addition to propolis, propolis skin ointment also contains high-quality extracts of sage and chamomile, which support the effect of propolis and also contribute to care.
Country of origin: Germany



*For details, please refer to the product descriptions on the packaging.
*The pictures above are for reference Only.
***Please take necessary precautions that the packing can be damaged/ crushed during transportation
Recently Viewed Products
( / Total Pages )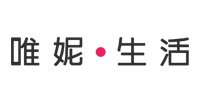 Remarks
All Selling Goods are parallel and authorized products
About Beauty Living
Beauty Living is an online selling platform which wholly owned by Unispeed HK.
Our 3 Objectives are SPEEDY SERVICE, QUALITY GOODS, QUALITY LIFE
We provide all round beauty, skincare and lifestle products, which all shipped directly from Japan, Austalia, Europe and America. The price may be the best offer in the market. We care what you want and what you need.
T & C
HKTV mall is not the seller or supplier of the products or services. HKTV mall is responsible for managing and administering its website, arranging order processing and fulfillment for the products or services you ordered from the suppliers through its website. Whatever item you purchase via HKTV mall will be subject to the terms and conditions of that merchant. The merchant is responsible for the sale and for dealing with any claims or any other issues arising out of or in connection with the contract betwe