2-day group shipment
Packing Spec
8 Sheets

Country of Origin

Korea

Description

- Highly antioxidant
- Elastic and glossy
- Expiry Date : 2022-Aug


Delivery / Return

To be Delivered by HKTV within 1 - 4 days
Description

Recommended for you

Reviews

You may also like
A dual-function truffle mask that makes droopy and rough skin elastic and glossy.

Black truffle, one of the world's three greatest delicacies, is called black diamond under the ground and is highly antioxidant, helping to supply rich nutrition to the skin.

Main ingredients :
- Black truffle extract : Truffle contains a lot of highly antioxidant ingredients such as vitamins, amino acids, minerals, retinol and so on, which are known to be effective in suppressing oxygen free radicals (the main cause of skin aging) and reducing fine wrinkles. In addition, the cleansing effect is excellent, which helps to release waste, and helps skin cells to develop the self-sustaining ability to cope with external stimuli.
- Lavender flower extract : It provides a relaxing and soothing effect for your skin and reduces skin irritation caused by harmful substances to help maintain healthy skin.
- Rosemary leaf extract : Rosemary leaf is widely used as an herbal medicine with various benefits. It protects skin from harmful external substances and is effective for calming and alleviating skin.
- Chamomile flower/leaf extract : It is an ingredient extracted from the flowers and leaves of chamomile, called an apple produced on the ground. It gives vitality and liveliness to skin and softens the rough skin texture.

How to use : Attach the mask to skin, remove it after 10-20 minutes, and spread the remaining product evenly across your skin.

Recently Viewed Products
( / Total Pages )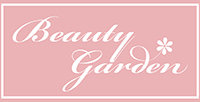 Remarks
Kwun Tong Shop Opening Hour:1400-1900 (Tue & Sun Off)
About BeautyGarden HK
【Official authorized seller】
MCCM (Spain)
chant a charm (Japan)
ROSACTIVE (Italy)
PBSerum (Spain)
LADIES MESO (Spain)
【Parallel imports】
YihanCarino (South Korea)
Sulwhasoo (South Korea)
Laneige (South Korea)
T & C
• Our store will protect your personal information in accordance to the relevant provisions of the Personal Data Protection Act and in accords to HKTVmall Privacy Policies.
• In case of any dispute, the merchant will retain the right of final decision without prior notice.
• Colour shown may be slightly different than actual products.
• In situation where there are limitations, price, promotion offers and other marketing campaigns on the HKTVmall may varies from retail stores, the terms and offers are only applicable to HKTVmall.
Delivery / Return
• Our products will be delivered by HKTVmall, please refer to Shipping Information for more details.
• Actual delivery time depends on the products ordered and the shipping time of the particular merchants.
• Shipping time of this store: Monday to Friday(excluding Saturday, Sunday and Public Holidays)
• In the event of dispute, HKTVmall's decision shall be final and conclusive.