2-day group shipment
Country of Origin

Australia

Description

Benefits:
- Contains Cacao extract and co-enzyme Q10
- Supports collagen formation and skin integrity and structure
- Aids skin firmness and elasticity
- Helps reduce free radical damage to body cells
- Rich in antioxdiants for anti-aging

Recommended Dosage:
2 capsules daily, during or immediately after a meal, or as directed by a healthcare professional.

Delivery / Return

To be Delivered by HKTV within 1 - 4 days
This item is currently out of stock!
Please click "Notify Me" to get updates of stock replenishment.
Description

Warranty

Recommended for you

Reviews

You may also like
Swisse Skin Regeneration is a premium quality beauty formula containing a unique combination of vitamins, minerals and botanicals to support beauty from within.

Skin Firmness & Elasticity: The synthesis of collagen declines with age, affecting the structure of the skin and compromising its elasticity. Vitamin C plays a key role in supporting the strong, elastic structure of collagen, helping maintain healthy, firm and supple skin.

Collagen Formation & Integrity: Collagen is a major structural protein found in the dermis of the skin, where the first signs of aging occur. Copper is included for its role in the cross-linking of collagen and elastin, important for supporting the integrity of collagen.

Free Radical & Photoaging Protection: External factors such as UV sun exposure and pollution can contribute to free radical damage, leading to premature, photoaged skin. Antioxidants help safeguard against the effects of free radicals.
Unique Combination

Formulated with a unique combination of botanicals, cocoa and green tea, along with alpha lipoic acid and co-enzyme Q10, which function as antioxidants.

Storage Instruction:
Store below 25°C in a cool, dry place. Do not use if cap seal is broken.

Warning:
- If you are pregnant, or considering becoming pregnant, do not take vitamin A supplements without consulting your doctor or pharmacist.
- When taken in excess of 3000 micrograms retinol equivalents, vitamin A can cause birth defects. The recommended daily amount of vitamin A from all sources is 700 micrograms retinol equivalents for women and 900 micrograms retinol equivalents for men.
- Vitamin supplements should not replace a balanced diet.
- Do not take while on warfarin therapy without medical advice.
- The recommended dose of this medicine provides small amounts of caffeine.

Expiry Date: June 2021

Parallel Import

Remarks:
This product is not registered under the Pharmacy and Poisons Ordinance or the Chinese Medicine Ordinance. Any claim made for it has not been subject to evaluation for such registration. This product is not intended to diagnose, treat or prevent any disease.
This is parallel goods.

Warranty is not included.

Recently Viewed Products
( / Total Pages )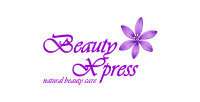 Remarks
All products are parallel import.
T & C
HKTV mall is not the seller or supplier of the products or services. HKTV mall is responsible for managing and administering its website, arranging order processing and fulfillment for the products or services you ordered from the suppliers through its website. Whatever item you purchase via HKTV mall will be subject to the terms and conditions of that merchant. The merchant is responsible for the sale and for dealing with any claims or any other issues arising out of or in connection with the contract between you and the merchant. In respect of purchases of a voucher, in addition to the contract you will have with the seller of the voucher, there will also be a contract between you and the merchant that actually provides the products and services when you redeem your voucher with that merchant. We, HKTV mall, do not accept responsibility for any claim, loss or damage, howsoever caused (including through omission or negligence), which you may directly or indirectly suffer in connection with the purchase of any products, services or vouchers through HKTV mall, nor do we accept any responsibility for any such claim, loss or damage arising out of your use of or reliance on information contained on or accessed through HKTV mall. It is your sole responsibility to ensure that any products, services or information obtained from HKTV mall meet your specific requirements. Particularly for beauty services, you must take your own precautions to ensure that you understand how the services will be performed before you decide to purchase. If in doubt, you should consult your own professional advisor.
Delivery / Return
Our products will be delivered by HKTVmall please refer to Shipping Information for more details.
Actual delivery time depends on the products ordered and the shipping time of the particular merchants.
Shipping time of this store: Monday to Friday excluding Public Holiday 9am.
All products are non-returnable.
In the event of dispute HKTVmall's decision shall be final and conclusive.