2-day group shipment
Packing Spec
60 Tablets

Country of Origin

Australia

Description

Benefits:
-    Helps support healthy muscle function
-    May help energy production
-    Helps provide nervous system support
-    May help sleeplessness
-    Help maintain heart health.

Recommended Dosage:
One tablet daily, dissolved in water, or as directed by your healthcare professional.
Store below 25°C in a dry place.

Delivery / Return

To be Delivered by HKTV within 1 - 4 days
Description

Warranty

Recommended for you

Reviews

You may also like
Swisse Ultiboost Magnesium 300 mg effervescent is a premium quality, great tasting formula to support healthy muscle function, provide nervous system support and help maintain heart health.

Swisse Ultiboost Magnesium 300mg contains premium quality ingredients to help relieve muscle cramps and spasms, nervous tension, mild anxiety and sleeplessness associated with low levels of magnesium.

An adequate level of magnesium is required for the production of cellular energy and is important for cardiovascular health. Swisse Ultiboost Magnesium 300mg effervescent tablets are a pleasant tasting alternative for those who have difficulty swallowing large tablets or capsules.

Ingredients:
Each tablet contains:
Magnesium (magnesium carbonate-heavy 1.17 g) ,,,, 300 mg

No added lactose, gluten, egg, yeast or artificial colours. Contains natural lemon flavour. Contains sucralose and sorbitol. Suitable for vegetarians.

Expiry Date: December 2020

Parallel Import

Remarks:
This product is not registered under the Pharmacy and Poisons Ordinance or the Chinese Medicine Ordinance. Any claim made for it has not been subject to evaluation for such registration. This product is not intended to diagnose, treat or prevent any disease..
This is parallel goods.

Warranty is not included.

Recently Viewed Products
( / Total Pages )
BeautyXpress,Health Express& Beauty Paradise Summer Offer!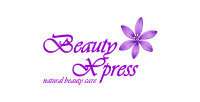 Remarks
All products are parallel import.
T & C
HKTV mall is not the seller or supplier of the products or services. HKTV mall is responsible for managing and administering its website, arranging order processing and fulfillment for the products or services you ordered from the suppliers through its website. Whatever item you purchase via HKTV mall will be subject to the terms and conditions of that merchant. The merchant is responsible for the sale and for dealing with any claims or any other issues arising out of or in connection with the contract between you and the merchant. In respect of purchases of a voucher, in addition to the contract you will have with the seller of the voucher, there will also be a contract between you and the merchant that actually provides the products and services when you redeem your voucher with that merchant. We, HKTV mall, do not accept responsibility for any claim, loss or damage, howsoever caused (including through omission or negligence), which you may directly or indirectly suffer in connection with the purchase of any products, services or vouchers through HKTV mall, nor do we accept any responsibility for any such claim, loss or damage arising out of your use of or reliance on information contained on or accessed through HKTV mall. It is your sole responsibility to ensure that any products, services or information obtained from HKTV mall meet your specific requirements. Particularly for beauty services, you must take your own precautions to ensure that you understand how the services will be performed before you decide to purchase. If in doubt, you should consult your own professional advisor.
Delivery / Return
Our products will be delivered by HKTVmall please refer to Shipping Information for more details.
Actual delivery time depends on the products ordered and the shipping time of the particular merchants.
Shipping time of this store: Monday to Friday excluding Public Holiday 9am.
All products are non-returnable.
In the event of dispute HKTVmall's decision shall be final and conclusive.