2-day group shipment
Country of Origin

Canada

Description

Benefits:
- Provides the recommended daily vitamins for men in a superfood blend
- Contains 28 whole food fruit and vegetable sources
- Includes bioavailable forms of nutrients such as vitamin K2, which is often missing from other multivitamins
- Convenient high-absorption one-per-day formula in easy-to-swallow vegetarian capsules
- Features non-GMO ingredients
- Suitable for vegetarians

Recommended Dosage:
1 capsule daily or as directed by medical professional

Delivery / Return

To be Delivered by HKTV within 1 - 4 days
Description

Recommended for you

Reviews

You may also like
Men's Most Complete Multi from Webber Naturals is a unique one-per-day multivitamin mineral formula providing the recommended daily vitamins for men under 50, including zinc to maintain healthy skin and immune function, vitamin A to support eyesight, and vitamins D and K2 alongside calcium and magnesium to help maintain bone, cartilage, and teeth.

Men's Most Complete Multi provides over 55 nutrients and contains an energizing superfood blend from 28 whole food sources, many of which are grown on certified organic farms, to provide targeted nutritional support for moderately active men. This includes antioxidants such as vitamins C, E, and A, and a polyphenol-rich fruit and vegetable blend for the maintenance of good health.

This formula also provides more bioavailable forms of nutrients such as vitamin K2 alongside vitamin D, calcium, and magnesium to support bone health while B vitamins including B6, B12, and folic acid are provided to support energy metabolism, digestion, and nervous system function.

Most Complete Multi for Men from Webber Naturals is a one-per-day non-GMO formula in an easy-to-swallow capsule, suitable for vegetarians.

Ingredients:
Each vegetarian capsule contains:
Vitamins:
- Beta-Carotene 1250 IU (750 mcg)
- Vitamin A (palmitate) 916 IU (275 mcg RAE)
- Vitamin D3 (cholecalciferol) 1000 IU (25 mcg)
- Vitamin C (ascorbic acid) 150 mg
- Vitamin E ( d-alpha tocopherol) 25 IU (17 mg AT*)
- Vitamin B1 (thiamine hydrochloride) 5 mg
- Vitamin B2 (riboflavin) 5 mg
- Niacin 10 mg
- Niacinamide 15 mg
- Vitamin B6 (pyridoxine hydrochloride) 10 mg
- Biotin 55 mcg
- Vitamin K2 (menaquinone) as MK-7 (natto bean) 60 mcg
- Pantothenic Acid (calcium d-pantothenate) 15 mg
- Folic Acid (folate) 250 mg
- Vitamin B12 (cyanocobalamin) 30 mcg

Minerals:
- Calcium (carbonate) 100 mg
- Chromium (HVP** chelate) 100 mcg
- Iodine (potassium iodide) 25 mcg
- Magnesium (oxide) 50 mg
- Manganese (HVP** chelate) 2 .5 mg
- Molybdenum (citrate) 12 .5 mcg
- Potassium (citrate monohydrate) 7 .5 mg
- Selenium (HVP** chelate) 55 mcg
- Iron (ferrous fumarate) 6 mg
- Zinc (HVP** chelate) 15 mg
- Copper (HVP** chelate) 750 mcg
- Vanadium (citrate) 12 .5 mcg

Additional ingredients:
- Inositol 10 mg
- Choline (bitartrate) 5 mg
- Lutein (Tagetes erecta) (marigold flower) 1 mg
- Tomato Extract (Lycopersicon esculentum) (fruit) 600 mcg
Providing 30 mcg of Lycopene
- Superfood Fruit Blend 15 mg
Proprietary blend of: grape, pomegranate, strawberry, cranberry, blueberry, raspberry, bilberry (standardized to 76% polyphenols) .
- Superfood Cruciferous Vegetable Blend 15 mg
Proprietary blend of: broccoli powder, daikon, red radish root extract, upland cress, cabbage, cauliflower powder, arugula, watercress, wasabi root .
- Superfood Live Juice Concentrate 15 mg
Proprietary blend of: cilantro, parsley, caper berry, artichoke, black radish root extract, dandelion root, kale powder, barley grass, celery seed powder, beet juice concentrate, tomato powder .
* AT: Alpha Tocopherol
** HVP: Hydrolyzed Vegetable Protein

Other Ingredients:
Vegetarian capsule (carbohydrate gum, chlorophyllin, purified water), rice flour, vegetable grade magnesium stearate (lubricant), silica.

Expiry Date: March 2021

Parallel Import

Remarks:
This product is not registered under the Pharmacy and Poisons Ordinance or the Chinese Medicine Ordinance. Any claim made for it has not been subject to evaluation for such registration. This product is not intended to diagnose, treat or prevent any disease.

The above information is used for reference only. All opinions, in particular the product information, are welcomed. This shop will make good the product information for all reasonable requests or opinions. If you have any feedback, please feel free to contact the customer services.
Recently Viewed Products
( / Total Pages )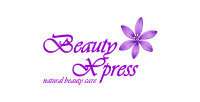 Remarks
All products are parallel import.
T & C
HKTV mall is not the seller or supplier of the products or services. HKTV mall is responsible for managing and administering its website, arranging order processing and fulfillment for the products or services you ordered from the suppliers through its website. Whatever item you purchase via HKTV mall will be subject to the terms and conditions of that merchant. The merchant is responsible for the sale and for dealing with any claims or any other issues arising out of or in connection with the contract between you and the merchant. In respect of purchases of a voucher, in addition to the contract you will have with the seller of the voucher, there will also be a contract between you and the merchant that actually provides the products and services when you redeem your voucher with that merchant. We, HKTV mall, do not accept responsibility for any claim, loss or damage, howsoever caused (including through omission or negligence), which you may directly or indirectly suffer in connection with the purchase of any products, services or vouchers through HKTV mall, nor do we accept any responsibility for any such claim, loss or damage arising out of your use of or reliance on information contained on or accessed through HKTV mall. It is your sole responsibility to ensure that any products, services or information obtained from HKTV mall meet your specific requirements. Particularly for beauty services, you must take your own precautions to ensure that you understand how the services will be performed before you decide to purchase. If in doubt, you should consult your own professional advisor.
Delivery / Return
Our products will be delivered by HKTVmall please refer to Shipping Information for more details.
Actual delivery time depends on the products ordered and the shipping time of the particular merchants.
Shipping time of this store: Monday to Friday excluding Public Holiday 9am.
All products are non-returnable.
In the event of dispute HKTVmall's decision shall be final and conclusive.