merchant delivery
This product will be delivered by Blackbeanz Store Ltd directly. Spend $288 on "Merchant Delivery" goods at this store to enjoy free delivery, otherwise a delivery fee of $32 will be charged.
Additional delivery fee
To be Delivered by Ship배 喜愛韓國 within 4 - 7 Days
Sold by Ship배 喜愛韓國
This product is non-returnable
Description
50cm
Place of manufacturing: China
Please pay the delivery fee by cash upon delivery.
For details, please refer to Delivery Information.
About Ship배 喜愛韓國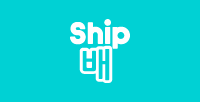 #Ship배 - Korean Shopping, Ship by Korea, is one of the latest eCommerce store under the HKTV Mall's platform. Our mission is to create a new innovated idea on how cross-border eCommerce will become the most attractive way of products are being sold and shipped.
Our products range including Korean accessories, K-Beauty Care, Home Supplies products, Local Snacks, Baby & Kid products, etc., all will be directly shipped from Korea to your doorstep.
Please make sure you follow us and Stay tuned;
Facebook : https://www.facebook.com/ShipbyKorea
Instagram : www.instagram.com/ship.bykorea/
T & C
- Our store will protect your personal information in accordance to the relevant provisions of the Personal Data Protection Act and in accords to HKTVmall Privacy Policies.
- In case of any dispute, the merchant will retain the right of final decision without prior notice.
- Colour shown may be slightly different than actual products.
- In the situation where there are limitations, price, promotion offers and other marketing campaigns on the HKTVmall may varies from retail stores, the terms and offers are only applicable to HKTVmall.
Other categories in this store?
Description

Recommended for you

Reviews

You may also like

​
Recently Viewed Products
( / Total Pages )