2-day group shipment
Country of Origin

United States of America

Description

Coral Calcium with ConcenTrace contains a highly absorbable form of every mineral needed by the body

Coral Calcium with Concentrace also provides you with 400 IU of Vitamin D and 200 IU of natural Vitamin E as well as 75 mg of Vitamin C. 200 mg of Magnesium has been added.

Ph balance available. 




Delivery / Return

To be Delivered by HKTV within 1 - 4 days
Description

Recommended for you

Reviews

You may also like
PRODUCT DESCRIPTION
America's #1 Trace Mineral Brand

Ecologically Safe above ground coral from Okinawa Japan. 

1145 mg of Pure Coral Calcium with ConcenTrace.

Balanced trace mineral and pH coral calcium.

Coral Calcium with ConcenTrace contains a highly absorbable form of every mineral needed by the body. 
FEATURES
Coral Calcium with ConcenTrace contains a highly absorbable form of every mineral needed by the body

Coral Calcium with Concentrace also provides you with 400 IU of Vitamin D and 200 IU of natural Vitamin E as well as 75 mg of Vitamin C. 200 mg of Magnesium has been added.

Ph balance available. 

Coral Calcium is a dietary supplement that is from pure Ecologically Safe Bio-Available calcium, with ConcenTrace for a pure trace mineral which provides one of the best Ph balanced trace mineral complex available. 

Vitamins D, E, and C have been added as well as added Magnesium, Chromium, Boron, Selenium, Zinc, Copper and Vanadium. 
INGREDIENTS
Coral calcium, cholecalciferol, magnesium oxide, ConcenTrace®️,ascorbic acid,
stabilizer (stearic acid), thickeners( hydroxypropyl cellulose), zinc citrate dihydrate, anticaking agent (microcrystalline cellulose), stabilizer (magnesium stearate), boron citrate.
SUGGESTED USE
Take two vegetarian capsules daily with food.    
PRECAUTIONS
For individuals experiencing major illnesses, taking drugs, undergoing medical treatment, or for women whom are pregnant, please consult a physician or medical professional before using.

If signs of discomfort or illness occur after using, please discontinue use immediately and consult a physician or medical professional.
ALLERGEN INFO
Contains no known allergens. 
STORAGE
Store in a cool, dry place, away from direct sunlight. 

Please consume as soon as possible after opening.
Recently Viewed Products
( / Total Pages )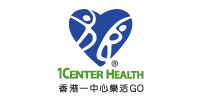 Remarks
• Working hours: 0930 - 1530 ( Closed on Saturdays, Sundays and public holidays )
About 1Center Health HK

1 Center Ltd. was founded in 2015 with a pure intention : a love for reading books that illustrate inner growth and universal truth. With this passion , our team all share the same vision: to produce and distribute quality books .
In light of this , 1 Center has also grasped the significance in not just spiritual and mental health, but also in the physical to achieve an optimal balance in overall well being. Thus in 2016, 1 Center formed its first Import Department to oversee the distribution of effective and reputable brands of natural mineral products and supplements, Trace Minerals Research and Ancient Minerals .
T & C
• Our store will protect your personal Information in accordance with the relevant provisions of the Personal Data (Privacy) Ordiance and in accordance with HKTVmall Privacy Policies.
• In case of any dispute, the merchant will retain the right of final decision without prior notice.
• In situation where there are limitations, price, promotion offers and other marketing campaigns on the HKTVmall may varies from retail stores, the terms and offers are only applicable to HKTVmall.
Delivery / Return
• Our products will be delivered by HKTVmall please refer to Shipping Information for more details.
• Actual delivery time depends on the products ordered and the shipping time of the particular merchants.
• Store delivery time : Monday to Friday (excluding public holidays )
• All products are non-returnable.
• In the event of dispute HKTVmall's decision shall be final and conclusive.