2-day group shipment
Country of Origin

United States of America

Description




• Special supplements for cats and dogs, all-round balanced natural minerals!

• Cat and dog joint maintenance, cardiovascular care, help teeth and bone development and growth, help the body to normal metabolism, help muscle development.

• Cat and dog nutrition, help the dog's natural resistance, help growth and development, lay the foundation for growth and health, make the skin bright and healthy, provide nutrients, and maintain health.







Delivery / Return

To be Delivered by HKTV within 1 - 4 days
Description

Recommended for you

Reviews

You may also like
PRODUCT DESCRIPTION
America's #1 Trace Mineral Brand

Harvested exclusively by patented ConcenFlo solar evaporative extraction technology. Free of chemical sand chemical processes to preserve its all natural state.

Imported product. Bottled and labeled in the US.

More than 72 kinds of concentrated liquid synthetic minerals, pets are better absorbed
FEATURES
• Special supplements for cats and dogs, all-round balanced natural minerals!
• Cat and dog joint maintenance, cardiovascular care, help teeth and bone development and growth, help the body to normal metabolism, help muscle development.
• Cat and dog nutrition, help the dog's natural resistance, help growth and development, lay the foundation for growth and health, make the skin bright and healthy, provide nutrients, and maintain health.
INGREDIENTS
Concentrated seawater from Utah's inland sea  
SUGGESTED USE
Cat: about 0.4 ml each time (about 3-5 drops), added to drinking water or diluted in drinking water, it is recommended to eat it multiple times.

Dogs: Each time you add 1 drop per 1 kg of body weight to the diluted drinking or food, it is recommended to eat it multiple times.
PRECAUTIONS
Store carefully and keep it out of reach of infants and young children.

If you experience mild diarrhea, reduce the dose by half.

Health issues related to pet diseases, consult a veterinarian before eating.

If a small amount of crystals in the product is normal, it will not affect the quality of the product.

Do not use in a pet water dispenser.
ALLERGEN INFO
Contains no known allergens. Gluten Free.
STORAGE
U
nder normal temperature, keep in dry, cool place
.
Recently Viewed Products
( / Total Pages )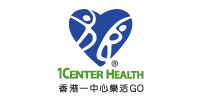 Remarks
• Working hours: 0930 - 1530 ( Closed on Saturdays, Sundays and public holidays )
About 1Center Health HK

1 Center Ltd. was founded in 2015 with a pure intention : a love for reading books that illustrate inner growth and universal truth. With this passion , our team all share the same vision: to produce and distribute quality books .
In light of this , 1 Center has also grasped the significance in not just spiritual and mental health, but also in the physical to achieve an optimal balance in overall well being. Thus in 2016, 1 Center formed its first Import Department to oversee the distribution of effective and reputable brands of natural mineral products and supplements, Trace Minerals Research and Ancient Minerals .
T & C
• Our store will protect your personal Information in accordance with the relevant provisions of the Personal Data (Privacy) Ordiance and in accordance with HKTVmall Privacy Policies.
• In case of any dispute, the merchant will retain the right of final decision without prior notice.
• In situation where there are limitations, price, promotion offers and other marketing campaigns on the HKTVmall may varies from retail stores, the terms and offers are only applicable to HKTVmall.
Delivery / Return
• Our products will be delivered by HKTVmall please refer to Shipping Information for more details.
• Actual delivery time depends on the products ordered and the shipping time of the particular merchants.
• Store delivery time : Monday to Friday (excluding public holidays )
• All products are non-returnable.
• In the event of dispute HKTVmall's decision shall be final and conclusive.