2-day group shipment
Country of Origin

Italy

Description

Travel Evolution is the group 1-2-3 car seat suitable for children from 9 to 36 kg complying with ECE R44/04 safety standard.

Delivery / Return

To be Delivered by HKTV within 1 - 4 days
Description

Recommended for you

Reviews

You may also like
Travel Evolution is the group 1-2-3 car seat suitable for children from 9 to 36 kg complying with ECE R44/04 safety standard.
It follows the baby's growth:1) in group 1 (9-18 kg) the car seat can be fitted to the seat of the car thanks to the car's 3 point belts, while baby is fastened by the 5-point harness provided2) in group 2 (15-25 kg) the 5-point harness is removed and the adult 3-point diagonal seat belt is used directly to secure the child in the seat. To ensure that the seat belt is positioned correctly over the child's shoulder, it is important to use the belt adjuster included3) in group 3 (22-36 kg) the backrest is removed and just the seat is used as a comfortable booster seat. To ensure that the seat belt is correctly positioned over the child's shoulder, it is important to use the belt guide included
- Cover with micro-perforated and breathe-through fabrics- Featuring an adjustable and well padded backrest with side impact protection to guarantee baby's safety and comfort- 5-point harness adjustable in height and belt adjuster, a mechanism that positions the adult diagonal seat belt correctly over the child's shoulder- Removable and washable cover at 30°C
Product size: Approx. L20" x W19.5" x H25.6" / L51 x W49.5 x H65cm (+/- 2%) 
Weight: 5.5kg (+/- 2%)

Made in Italy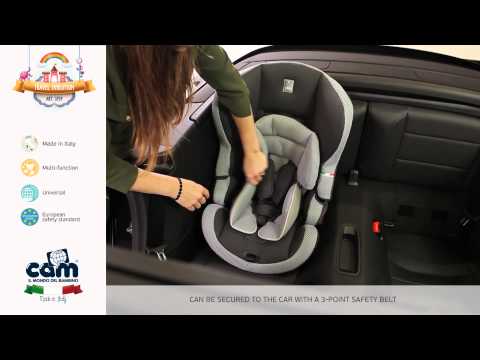 ​
Recently Viewed Products
( / Total Pages )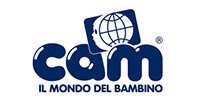 T & C
• Our store will protect your personal Information in accordance to the relevant provisions of the personal Data Protection Act and in accords to HKTVmall Privacy Policies.

• In case of any dispute, the merchant will retain the right of final decision without prior notice.

• Colour shown may be slightly different than actual products.

• In situation where there are limitations, price, promotion offers and other marketing campaigns on the HKTVmall may varies from retail stores, the terms and offers are only applicable to HKTVmall.
Delivery / Return
The "Merchant Delivery" goods delivered by this store cannot be combined with goods delivered by other merchants to calculate delivery fee. All "Merchant Delivery" goods from this store are entitled to free delivery service. Some remote areas require additional delivery fee, please contact merchant directly for details.


Below are remote areas for your reference:
Tuen Mun Town Centre, Siu Chi, Siu Tsui, On Ting, Yau Oi South, Yau Oi North, Tsui Hing, Shan King, King Lung, Hing Chak, San Hui, Sam Shing, Hanford, Fu Sun, Yuet Wu, Siu Hei, Wu King, Butterfly, Lok Tsui, Lung Mun, San King, Leung King, Tin King, Po Tin, Kin Sang, Siu Hong, Prime View, Fu Tai, Tuen Mun Rural, Fung Nin, Shui Pin, Nam Ping, Pek Long, Yuen Long Centre, Yuen Lung, Fung Cheung, Shap Pat Heung East, Shap Pat Heung Central, Shap Pat Heung West, Ping Shan South, Ping Shan Central, Ping Shan North, Ha Tsuen, Tin Shing, Shui Oi, Shui Wa, Chung Wah, Yuet Yan, Fu Yan, Yat Chak, Tin Heng, Wang Yat, Ching King, Kingswood North, Tsz Yau, Yiu Yau, Tin Yiu, Kingswood South, Chung Pak, Fairview Park, San Tin, Kam Tin, Pat Heung North, Pat Heung South, Luen Wo Hui, Fan Ling Town, Cheung Wah, Wah Do, Wah Ming, Yan Shing, Shing Fuk, Fanling South, Ching Ho, Yu Tai, Sheung Shui Rural, Choi Yuen Shek Wu Hui, Tin Ping West, Fung Tsui, Sha Ta, Tin Ping East, Queen's Hill, Tai Po Hui, Tai Po Central, Chung Ting, Tai Yuen, Fu Heng, Yee Fu, Fu Ming Sun, Kwong Fuk & Plover Cove, Wang Fuk, Tai Po Kau, Wan Tau Tong, San Fu, Lam Tsuen Valley, Po Nga, Tai Wo, Old Market & Serenity, Hong Lok Yuen, Shuen Wan, Sai Kung North, Sai Kung Central, Pak Sha Wan, Sai Kung Islands, Hang Hau East, Hang Hau West, Po Yee, Wai King, Do Shin, Kin Ming, Choi Kin, O Tong, Fu Kwan, Kwan Po, Nam On, Hong King, Tsui Lam, Po Lam, Yan Ying, Wan Hang, King Lam, Hau Tak, Fu Nam, Tak Ming, Sheung Tak, Kwong Ming, Wan Po North, Wan Po South, Lantau, Yat Tung Estate North, Yat Tung Estate South, Tung Chung North, Tung Chung South, Discovery Bay, Peng Chau & Hei Ling Chau,. Lamma & Po Toi, Cheung Chau South, Cheung Chau North
• Our products will be delivered by HKTVmall, please refer to Shipping Information for more details.

• Actual delivery time depends on the products ordered and the shipping time of the particular merchants.

• Shipping time of this store: Monday to Friday, 9am and 3pm

• All products are non-returnable.

• Non-Returnable items cannot be returned for exchange, credit, or refunds.

• In the event of dispute, HKTVmall's decision shall be final and conclusive.