merchant delivery
Delivery Fee
This product will be delivered by CHH1980 directly. Spend $250 on "Merchant Delivery" goods at this store to enjoy free delivery, otherwise a delivery fee of $20 will be charged.
Additional delivery fee
Country of Origin

Korea

Description

LINE FRIENDS BANDAGE(STANDARD SIZE) 16PCS




本店貨品不經HKTVmall 派送,我們將於完成訂單後聯絡您並以順豐速遞安排送貨,收費如下

香港澳250以下,HKTVmall 收取 $20 運輸費,可享工商地區/順豐自取站/順豐智能櫃/

香港澳250以上,可享免費工商地區/順豐自取站/順豐智能櫃/





Delivery / Return

To be Delivered by CHH1980 within 4 - 7 Days
Sold by CHH1980
This product is non-returnable
Description

Recommended for you

Reviews

You may also like
大熱Line Ffriends 膠布 ,  1pack有16片standard size.
好可愛啊 ! 而且價錢勁抵小朋友撞傷撞瘀蚊叮蟲咬咗,黐住咁靚靚嘅圖案嘅膠布,都冇咁痛啦! 韓國進口
Made  in  Korea
Recently Viewed Products
( / Total Pages )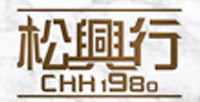 Remarks
Free local business area / S.F. Stores / EF Locker will be provided upon purchase over $250.
About CHH1980
We can help you distribute your products in Hong Kong at a reasonable cost through our 800 existing retail outlets.
T & C
Our store will protect your personal Information in accordance with the relevant provisions of the Personal Data (Privacy) Ordinance and in accordance with HKTVmall Privacy Policies. .In case of any dispute, the merchant will retain the right of final decision without prior notice. Color shown may be slightly different than actual products due to computer monitors settings. In situation where there are limitations, price, promotion offers and other marketing campaigns on the HKTVmall may vary from retail stores, the terms and offers are only applicable to HKTVmall. Our refund policy gives customers a better shopping experience. From the day you receive your item, our return policy is valid for 3 days. Item(s) purchased in our store may be returned and/or exchanged either by pickup or directly in our vertical store. Please call or email before you come to our store. Below situations are not acceptable in our refund policy:
1. Opened/used products
2. Without original and unopened packaging
3. Products with "non-returnable" remark
4. Free Gifts/ Accessories / Samples
5. Without the corresponding original order confirmation, delivery note We will check before return/exchange, the original delivery charge and cost of return are borne by customers. Customers must return with all free gifts/ accessories / samples.
Delivery / Return
Some remote areas require additional delivery fee, please contact merchant directly for details.
Below are remote areas for your reference:
Tuen Mun Town Centre, Siu Chi, Siu Tsui, On Ting, Yau Oi South, Yau Oi North, Tsui Hing, Shan King, King Lung, Hing Chak, San Hui, Sam Shing, Hanford, Fu Sun, Yuet Wu, Siu Hei, Wu King, Butterfly, Lok Tsui, Lung Mun, San King, Leung King, Tin King, Po Tin, Kin Sang, Siu Hong, Prime View, Fu Tai, Tuen Mun Rural, Fung Nin, Shui Pin, Nam Ping, Pek Long, Yuen Long Centre, Yuen Lung, Fung Cheung, Shap Pat Heung East, Shap Pat Heung Central, Shap Pat Heung West, Ping Shan South, Ping Shan Central, Ping Shan North, Ha Tsuen, Tin Shing, Shui Oi, Shui Wa, Chung Wah, Yuet Yan, Fu Yan, Yat Chak, Tin Heng, Wang Yat, Ching King, Kingswood North, Tsz Yau, Yiu Yau, Tin Yiu, Kingswood South, Chung Pak, Fairview Park, San Tin, Kam Tin, Pat Heung North, Pat Heung South, Luen Wo Hui, Fan Ling Town, Cheung Wah, Wah Do, Wah Ming, Yan Shing, Shing Fuk, Fanling South, Ching Ho, Yu Tai, Sheung Shui Rural, Choi Yuen Shek Wu Hui, Tin Ping West, Fung Tsui, Sha Ta, Tin Ping East, Queen's Hill, Tai Po Hui, Tai Po Central, Chung Ting, Tai Yuen, Fu Heng, Yee Fu, Fu Ming Sun, Kwong Fuk & Plover Cove, Wang Fuk, Tai Po Kau, Wan Tau Tong, San Fu, Lam Tsuen Valley, Po Nga, Tai Wo, Old Market & Serenity, Hong Lok Yuen, Shuen Wan, Sai Kung North, Sai Kung Central, Pak Sha Wan, Sai Kung Islands, Hang Hau East, Hang Hau West, Po Yee, Wai King, Do Shin, Kin Ming, Choi Kin, O Tong, Fu Kwan, Kwan Po, Nam On, Hong King, Tsui Lam, Po Lam, Yan Ying, Wan Hang, King Lam, Hau Tak, Fu Nam, Tak Ming, Sheung Tak, Kwong Ming, Wan Po North, Wan Po South, Lantau, Yat Tung Estate North, Yat Tung Estate South, Tung Chung North, Tung Chung South, Discovery Bay, Peng Chau & Hei Ling Chau,. Lamma & Po Toi, Cheung Chau South, Cheung Chau North