Country of Origin

Hong Kong
To be Delivered by Chow Sang Sang within 2 - 5 Days
Sold by Chow Sang Sang
This product is non-returnable
Description
Minty Collection 18K Gold Malachite Necklace
About Chow Sang Sang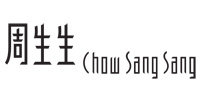 From the era of material pursuits to female empowerment, Chow Sang Sang blends our traditional craftsmanship with innovative technology and design to endow jewellery with wide arrays of meaning.
Chow Sang Sang Group endures wind and rain with all Hong Kong people, weathering storms with you across times of extravagant classics to contemporary minimalism, materializing precious promises and blessings down generations everlastingly.
T & C
After-sales service:
Whether you are enquiring about product details or product care, our sales associates and customer service team are equipped to assist.
Other categories in this store?
Photo

Description

Recommended for you

Reviews

You may also like
Minty Collection 18K Gold Malachite Necklace
This 18K red gold circular necklace features remarkable malachite at the center, crisscrossed with its encircling 18K red gold, adding voguish layering to its design. The veins of each malachite on each necklace are different, marking your own piece of jewellery with exquisite uniqueness.
Style number:   91577N-KG
Metal:   18K Red Gold
Weight:   Approx. 0.045 tael (~1.684g)
Length:   45cm
Recently Viewed Products
( / Total Pages )