2-Day Delivery
Packing Spec
2313g

Country of Origin

China

Come Together Hamper

Includes:

​- Qinghai Wild Black Goji 150g

​- Baby Chrysanthemum Buds 75g

- Fish Maw (Selected) (100 heads) 150g

- Japanese Hokkaido Dried Scallop (SA size) 225g

- Dehydration Natural Shiitake Mushroom 250g

- Premium Shrimp Roe Noodles (12pcs) 550g

- Canned Abalone 213g

- Instant Soup Bags (350g) x 2 pcs (any 2 pcs in regular price $65 each)

Delivery / Return

The product will be delivered by HKTVmall
Description

Customer Review(s)

Q&A
Come Together Hamper
Includes:
​- QingHai Wild Black Goji 150g
​- Baby Chrysanthemum Buds 75g
- Fish Maw (Selected) (100 heads) 150g
- Japanese Hokkaido Dried Scallop (SA size) 225g
- Dehydration Natural Shiitake Mushroom 250g
- Premium Shrimp Roe Noodles (12pcs) 550g
- Canned Abalone 213g
- Instant Soup Bags (350g) x 2 pcs (any 2 pcs in regular price $65 each)
All user comments
Has Images
Replied
Recently Viewed Products
( / Total Pages )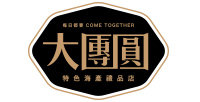 About Come Together
Our principle is celebrating every single day through healthy food with friends and family.
T & C
• In situation where there are limitations, price, promotion offers and other marketing campaigns on the HKTVmall may varies from retail stores, the terms and offers are only applicable to HKTVmall.
• Our store will protect your personal Information in accordance with the relevant provisions of the Personal Data (Privacy) Ordinance and in accordance with HKTVmall Privacy Policies.
• Colour shown may be slightly different than actual products.
• In the event of dispute, Come Together's decision shall be final and conclusive.
Delivery / Return
• Our products will be delivered by HKTVmall, please refer to Shipping Information for more details.

• Actual delivery time depends on the products ordered and the shipping time of the particular merchants.
• Shipping time of this store: Monday to Saturday, excluding Public Holiday
• All products are non-returnable.
• In the event of any dispute, Come Together's decision shall be final and conclusive.

• However, if you received a product that is damaged or defective, please contact to HKTVmall Customer Service via live chat within 7 days.