2-day group shipment
Packing Spec
400g

Country of Origin

Australia

Description

Australia Murray Valley No Added Hormones Bone-In Pork Rack Frenched 400g


Delivery / Return

To be Delivered by HKTV within 1 - 4 days
Description

Recommended for you

Reviews

You may also like
​Murray Valley Pork is a premium range of hand-selected pork, which is always tender, juicy and absolutely delicious.

A foolproof favourite for anything from a quick meal to special occasions, it's the perfect choice to combine with flavours from all over the globe. Our pork is grown on our network of farms in Australia's beautiful Riverina region in southern New South Wales and Victoria.

A truly premium pork range, Murray Valley Pork product is hand selected from only the finest quality and undergoes a rigorous selection process with the aim to deliver a fantastic eating experience every time. The Murray Valley brand is produced in accordance with the high Quality Assurance Standards of the Moisture-infused Quality Certified Trustmark.


Please refer to Store Terms for Delivery/Returns before purchase.

For details, please refer to the label on the product.
The picture above is for reference only. The real object should be considered as final.

(This is frozen food. Product shown in picture is taken in defrosted state and for reference only.)

Restricted Food Permit No: 0398801038
Endorsements/Permission: Online Sale of Prepackaged Frozen Meat (Frozen : Beef, Pork, Mutton)
Business Address: 5/F (PORTION) HKTV MULTIMEDIA AND ECOMMERCE CENTRE , NO.1 CHUN CHEONG STREET, TSUENG KWAN O INDUSTRIAL ESTATE, TSUENG KWAN O, NEW TERRITORIES, HONG KONG

**Duration for temporarily keeping the product:
In order to ensure the quality of the product, please make sure you are able to receive the product in the selected time slot at the address you have provided. The allocated time slot and address cannot be changed once the order is confirmed. if the HKTVmall is unable to deliver the goods, any requests for goods pick-up or refund will not be accepted.

Recently Viewed Products
( / Total Pages )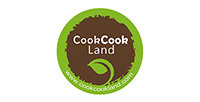 Remarks
初一 (25/1/2020) 至 初四 (28/1/2020) 不設送貨服務
About Cook Cook Land
CookCook Land「星廚天地有限公司」 為你供應各式各樣的進口高級肉類、有機食材及海鮮,並提供便捷的訂購及送貨服務,令你足不出戶品嘗美食。物超所值,零售批發無任歡迎。

我們批發團隊的公司,有超過十多年的豐富經驗,批發供應高級食肆、酒店、餐廳、酒樓、超市。在香港及中國內地的銷售網絡甚廣。我們亦定期於不同展覽會、商場及超市設立專柜推廣各項進口高級食材。

我們都是直接自家進口,空運抵港 ,自家冷庫貯存HACCP 認證作坊,安全衛生,食物安全有保證。我們供應產品種類頗多,包括澳洲穀飼和牛M10/ M9/ M7-8級牛肉眼、西冷、黑安格斯牛肉眼、西班牙Iberico國寶級BELLOTA黑毛豬排、美國Prime牛小排 、澳洲一級青邊鮑、澳洲一級原隻花蝦、澳洲(昆士蘭)帶子、天然豬扒、天然挑骨腩、有機美國雞下脾,上脾,雞翼,雞膇等。
T & C
Store Terms
• Our store will protect your personal Information in accordance with the relevant provisions of the Personal Data (Privacy) Ordiance and in accordance with HKTVmall Privacy Policies.
• In case of any dispute, the merchant will retain the right of final decision without prior notice.
• Colour shown may be slightly different than actual products due to computer monitors settings.
• In situation where there are limitations, price, promotion offers and other marketing campaigns on the HKTVmall may varies from retail stores, the terms and offers are only applicable to HKTVmall.
Delivery / Return
Delivery /Returns
• Our products will be delivered by Cook Cook Land.
• Order Cut-off time of this store: Monday to Friday, excluding Public Holiday, 9am and 3pm.
• After the Customer has made payment for an order, Cook Cook Land will contact the Customer generally at least 1 working day after such payment but no more than 3 working days about delivery arrangements.
• Actual delivery time depends on the products ordered and the shipping time of the particular merchants.
• All order deliveries should be finalized upon telephone confirmation.
• During bad weather conditions (e.g. black rain, typhoon no. 8 or above) we will suspend and rearrange any delivery scheduled.
• We will effect delivery to Hong Kong Island, Kowloon, the New Territories (excluding all outlying islands, e.g Sai Kung, Tung Chung, Discovery Bay, Ma Wan, Mid-Level, Stanley, Sai O Village, remoted area and the restricted area assigned by Highways department). All delivery service's decision shall be final and conclusive by Cook Cook Land.
• The pictures are reference only.
• In the event of dispute, HKTVmall and Cook Cook Land's decision shall be final and conclusive.
Store return policy:
• In the event of discovering damaged products, please return the damaged or wrong products by simply follow our Return Procedures.
• We reject any return/exchange if waybill is singed by customers.
• We do offer exchanges only if you received a damaged, defective, or incorrect product.
We DO NOT ACCEPT return or exchange of below products:
• Any unsealed product (including the wrapping meterials and stickers).
• Any product not in its original condition, is damaged or missing parts for reasons not due to HKTVmall error