merchant delivery
Delivery Fee
This product will be delivered by Cook Cook Land directly. Spend $300 on "Merchant Delivery" goods at this store to enjoy free delivery, otherwise a delivery fee of $35 will be charged.
Additional delivery fee
Packing Spec
200g

Country of Origin

Hong Kong, SAR China

Description

Weight : 200g


Delivery / Return

To be Delivered by Cook Cook Land within 2 - 5 Days
Sold by Cook Cook Land
This product is non-returnable
This item is currently out of stock!
Please click "Notify Me" to get updates of stock replenishment.
Description

Recommended for you

Reviews

You may also like
Weight: 200g

Tastes best with wine, rice, noodles, or to even make with your own recipes.

Frozen food should be kept refrigerated under -18 degree. Reheat hot served food through before consumption.

1. Put the pack in boiling water. Boil 5-10 minutes.
or
2. Put the pack in the microwave. Heat at medium power 2-5 minutes

Caution: package and content are hot after heated.
Recently Viewed Products
( / Total Pages )
Thankful Cross-store Buy 2 Enjoy 5% OFF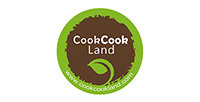 Remarks
初一 5/2/2019 至 初四 8/2/2019 不設送貨服務
About Cook Cook Land
CookCook Land「星廚天地有限公司」 為你供應各式各樣的進口高級肉類、有機食材及海鮮,並提供便捷的訂購及送貨服務,令你足不出戶品嘗美食。物超所值,零售批發無任歡迎。
我們批發團隊的公司,有超過十多年的豐富經驗,批發供應高級食肆、酒店、餐廳、酒樓、超市。在香港及中國內地的銷售網絡甚廣。我們亦定期於不同展覽會、商場及超市設立專柜推廣各項進口高級食材。
我們都是直接自家進口,空運抵港 ,自家冷庫貯存HACCP 認證作坊,安全衛生,食物安全有保證。我們供應產品種類頗多,包括澳洲穀飼和牛M10/ M9/ M7-8級牛肉眼、西冷、黑安格斯牛肉眼、西班牙Iberico國寶級BELLOTA黑毛豬排、美國Prime牛小排 、澳洲一級青邊鮑、澳洲一級原隻花蝦、澳洲(昆士蘭)帶子、天然豬扒、天然挑骨腩、有機美國雞下脾,上脾,雞翼,雞膇等。
T & C
Store Terms
• Our store will protect your personal Information in accordance with the relevant provisions of the Personal Data (Privacy) Ordiance and in accordance with HKTVmall Privacy Policies.
• In case of any dispute, the merchant will retain the right of final decision without prior notice.
• Colour shown may be slightly different than actual products due to computer monitors settings.
• In situation where there are limitations, price, promotion offers and other marketing campaigns on the HKTVmall may varies from retail stores, the terms and offers are only applicable to HKTVmall.
Delivery / Return
Delivery /Returns
• Our products will be delivered by Cook Cook Land.
• Order Cut-off time of this store: Monday to Friday, excluding Public Holiday, 9am and 3pm.
• After the Customer has made payment for an order, Cook Cook Land will contact the Customer generally at least 1 working day after such payment but no more than 3 working days about delivery arrangements.
• Actual delivery time depends on the products ordered and the shipping time of the particular merchants.
• All order deliveries should be finalized upon telephone confirmation.
• During bad weather conditions (e.g. black rain, typhoon no. 8 or above) we will suspend and rearrange any delivery scheduled.
• We will effect delivery to Hong Kong Island, Kowloon, the New Territories (excluding all outlying islands, e.g Sai Kung, Tung Chung, Discovery Bay, Ma Wan, Mid-Level, Stanley, Sai O Village, remoted area and the restricted area assigned by Highways department). All delivery service's decision shall be final and conclusive by Cook Cook Land.
• The pictures are reference only.
• In the event of dispute, HKTVmall and Cook Cook Land's decision shall be final and conclusive.
Store return policy:
• In the event of discovering damaged products, please return the damaged or wrong products by simply follow our Return Procedures.
• We reject any return/exchange if waybill is singed by customers.
• We do offer exchanges only if you received a damaged, defective, or incorrect product.
We DO NOT ACCEPT return or exchange of below products:
• Any unsealed product (including the wrapping meterials and stickers).
• Any product not in its original condition, is damaged or missing parts for reasons not due to HKTVmall error