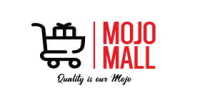 Store Main Page
Store Info
All Products
Store Remarks
FOR Dashing Diva Products:
1. Wipe oil/moisture off from nails with prep-pad before application.
2. Select a size slightly SMALLER (~10%) than your actual nail.
3. A nail file/clipper can be used to shape/shorten the products to your desire.
4. Do not touch water/oil for the first 3 hours after application to achieve good adhesion.
5. Applying before bed to get maximum wear.
DASHING DIVA is a safe and proven product.
MAGIC PRESS is a safety-certified product that does not contain harmful substances as a result of the safety test. Testing institute: Intertek
All Product photos are for illustrative purposes only. Actual colours may vary from the online product photos.
Store Brands