2-day group shipment
Country of Origin

Netherland

Description

Blue®m products contain high concentration of oxygen.
High concentrations of oxygen can help to accelerate the healing process.

Blue®m oral foam 100ml is specially developed to condition gums and oral mucosa for people on the road. It is suitable for the people who went through oral surgery or with poor breath, dry mouth or people who need to wear orthodontic appliances, such as (clear)aligners, night guards, protective mouth guards and dentures.
1. Apply foam directly into tray or denture. Place tray or denture with foam in your mouth and spit out excess foam. You can also use a soft toothbrush to clean
Or 2. Apply oral foam directly into the mouth. Allow to act for at least 60 seconds. Do not swallow and do not rinse your mouth after use.

Delivery / Return

To be Delivered by HKTV within 1 - 4 days
Description

Recommended for you

Reviews

You may also like
Suffering from Oral Ulcers, Inflamed Gums, Sensitive teeth, Receding Gums, Periodontal disease or looking for the maintenance after the implant surgery?
Oxygen can help to accelerate the healing process.

It has been known for centuries that oxygen plays a key role in every step of the wound healing process. With that knowledge a team of implantologists, oral surgeons and dentists developed the blue®m formula!
With the Unique formula, Blue®m products are designed to release high concentration of oxygen within a short period of time.

blue®m oral foam 100ml is specially developed to condition gums and oral mucosa for people on the road. It is suitable for the people who went through oral surgery or with poor breath, dry mouth or people who need to wear orthodontic appliances, such as (clear) aligners, night guards, protective mouth guards and dentures.
Recently Viewed Products
( / Total Pages )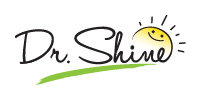 About Dr. Shine
Dr. Shine is providing professional and high quality healthcare products.
T & C
• Our store will protect your personal information in accordance to the relevant provisions of the personal Data Protection Act and in accords to HKTV Mall Privacy Policies.
• In case of any dispute, the merchant will retain the right of final decision without prior notice.
• Colour shown may be slightly different from actual products.
• In situation where there are limitations, price, promotion offers and other marketing campaigns on the HKTV Mall may varies from retail stores, the terms and offers are only applicable to HKTV Mall.
Delivery / Return
•Products will be delivered by HKTV Mall, please refer to Shipping Information for more details.
•Actual delivery time depends on the products ordered and the shipping time of the particular merchants.
•Shipping time of this store: Monday to Friday, excluding Public Holiday
•All products are non-returnable.
•In the event of dispute, HKTV Mall's decision shall be final and conclusive.