2-day group shipment
Country of Origin

Hong Kong

Description

Can be used as dish wash and housework cleaning detergent. Replace chemical one.  
Soap ingredients are mainly natural vegetable oils.
No artificial colors, flavors, thickeners, fluorescent agents and preservatives added.
No residual chemical substances.
Sewage can be decomposed naturally, leaving no environmental hormones
Bubble bottle can be reused. Eco-friendly and plastic reduction

Delivery / Return

To be Delivered by HKTV within 1 - 4 days
Description

Recommended for you

Reviews

You may also like
Usage: Tear a piece of housework soap bars (about 80g) and put it into a 250ML bubble bottle. Dissolve in water and use. 
If you have your own bubble bottle, you can just buy soap bars. Dissolve it in a ratio of 2:1, that is 80g of soap adding to 160g of water.
If you want to have fragrance, you can add 10-20 drops of natural essential oil.
As it does not contain preservatives, it is recommended to use it up within 1 month after dissolving the soap bar.

Recently Viewed Products
( / Total Pages )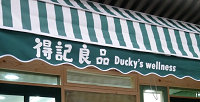 About Ducky's Wellness
Ducky's Wellness sells DIY materials of handmade soaps and skin care products. We have workshops for handmade products. We also sell various healthy and organic commodities ranging from local agricultural products to Bulgarian rose water.