2-day group shipment
Packing Spec
240ml x 2

Country of Origin

China

Description

『根據香港法律,不得在業務過程中,向未成年人售賣或供應令人醺醉的酒類。』
" Under the law of Hong Kong, intoxicating liquor must not be sold or supplied to a minor in the course of business."



Special Combo - Hai Zhi Lan 240ml (52% v.v) x 1 bottle , Tian Zhi Lan 240ml( 52% v.v) x 1 bottle






" Under the law of Hong Kong, intoxicating liquor must not be sold or supplied to a minor in the course of business."







Delivery / Return

To be Delivered by HKTV within 1 - 4 days
Description

Recommended for you

Reviews

You may also like
江蘇洋河酒廠股份有限公司,位於中國白酒之都——江蘇省宿遷市,坐擁"三河兩湖一濕地",總占地面積近10平方公里,2018年第一季度末總資產為443.46億元,在崗在職員工近3萬人,下轄洋河、雙溝、泗陽三大釀酒生產基地和蘇酒集團貿易股份有限公司,是擁有洋河、雙溝兩大"中國名酒",兩個"中華老字型大小"的企業。公司擁有深厚的歷史文化底蘊。洋河釀酒起源于隋唐、隆盛於明清,曾入選清皇室貢酒,素有"福泉酒海清香美,味占江淮第一家"的美譽。雙溝因"下草灣人"、"醉猿化石"的發現,被譽為是中國最具天然釀酒環境與自然酒起源的地方。作為中國名酒的傑出代表,洋河、雙溝多次在全國評酒會上獲得殊榮,彰顯了名酒風範。 
購買令人醺醉的酒類產品(以按體積計算含1.2%乙醇的飲料)的人士必須年滿18歲。
如送遞人員對收件人的年齡有任何疑問(未滿18歲),送遞人員將會要求收件人出示身份證或年齡證明檔。


Recently Viewed Products
( / Total Pages )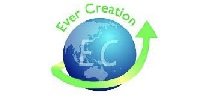 Ever Creation International Holdings Limited
About Ever Creation International Holdings Limited
Ever Creation International Holdings Limited been doing business for over 30 years, specializing in Chinese healthcare spirits; Jing Hua preserved ham and seasoning products distribution. Our sales network includes major supermarket chains, department stores, hotels and restaurants throughout Hong Kong and Macau.
We insist in the delivery of sincerity and integrity to our clients.
T & C
• This product is sold to you by HKTVmall.
• In situation where there are limitations, price, promotion offers and other marketing campaigns on the HKTVmall may varies from retail stores, the terms and offers are only applicable to HKTVmall.
• Our store will protect your personal Information in accordance with the relevant provisions of the Personal Data (Privacy) Ordinance and in accordance with HKTVmall Privacy Policies.
• Colour shown may be slightly different than actual products.
• In the event of dispute, HKTVmall's decision shall be final and conclusive.
• Noted that the vintage may differ from the photo, please contact customer service department for assistance.
Delivery / Return
• Our products will be delivered by HKTVmall, please refer to Shipping Information for more details.

• Actual delivery time depends on the products ordered and the shipping time of the particular merchants.
• Shipping time of this store: Monday to Friday,(not included public holidays) 9am to 3pm
• All products are non-returnable.
• In the event of dispute, HKTVmall's decision shall be final and conclusive.
• However, if you received a product that is damaged or defectvie, please contact HKTVmall Customer Service at cs@hktv.com.hk within 7 days.
Reservation T&C
" Under the law of Hong Kong, intoxicating liquor must not be sold or supplied to a minor in the course of business."