2-day group shipment
Packing Spec
500mlX1

Country of Origin

China

Description

『根據香港法律,不得在業務過程中,向未成年人售賣或供應令人醺醉的酒類。』
" Under the law of Hong Kong, intoxicating liquor must not be sold or supplied to a minor in the course of business."

Luzhoulaojiao Tequlaojiu 7 Years 500ml 52% Vol
GWP: Guojiao Cup 6pcs (box pack) The No. 1 Brand of Best Buy Spirits for Business Purpose Consumers. Well textured and intense fragrance, lovely purity and sweet. Very long finished, lingering after taste. It is the typical style of strong fragrance spirits.

Delivery / Return

To be Delivered by HKTV within 1 - 4 days
This item is currently out of stock!
Please click "Notify Me" to get updates of stock replenishment.
Description

Recommended for you

Reviews

You may also like
Luzhoulaojiao Tequlaojiu 7 Years 500ml 52% Vol Strong Flavor 1 Bottle The No. 1 Brand of Best Buy Spirits for Business Purpose Consumers. Well textured and intense fragrance, lovely purity and sweet. Very long finished, lingering after taste. It is the typical style of strong fragrance spirits.
Purchase of intoxicating liquor (contain 1.2% ethyl alcohol by volume) is limited to customers over the age of 18.

In case of doubt on the age of the recipient, HKTVmall will require the recipient to present HKID or age identification document for confirmation.
Recently Viewed Products
( / Total Pages )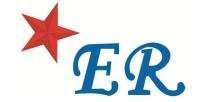 EverriseChinese Wine Shop
About EverriseChinese Wine Shop
Everrise Chinese Wine shop deals with the most famous top Chinese Wine. We have Moutai, Guizhou Xijiu, Wuliangye, Guojiao1573, Kuaijishan Shaoxing Wine, Tangsong Shaoxing Wine and so on. We do online sales as well as duty free shop in borders of HK Airport, Harbour City, Louhu, Luomazhou and most of the International Airport in China and Hong Kong market. All goods with competitive price and warranty.
T & C
• This product is sold to you by HKTVmall.
• In situation where there are limitations, price, promotion offers and other marketing campaigns on the HKTVmall may varies from retail stores, the terms and offers are only applicable to HKTVmall.
• Our store will protect your personal Information in accordance with the relevant provisions of the Personal Data (Privacy) Ordinance and in accordance with HKTVmall Privacy Policies.
• Colour shown may be slightly different than actual products.
• In the event of dispute, HKTVmall's decision shall be final and conclusive.
• Noted that the vintage may differ from the photo, please contact customer service department for assistance.
Delivery / Return
• Our products will be delivered by HKTVmall, please refer to Shipping Information for more details.
• Actual delivery time depends on the products ordered and the shipping time of the particular merchants.
• Shipping time of this store: Monday to Friday,(not included public holidays) 9am to 3pm
• All products are non-returnable.
• In the event of dispute, HKTVmall's decision shall be final and conclusive.
• However, if you received a product that is damaged or defectvie, please contact HKTVmall Customer Service at cs@hktv.com.hk within 7 days.