merchant delivery
Delivery Fee
This product will be delivered by First Green Day Limited directly. Spend $400 on "Merchant Delivery" goods at this store to enjoy free delivery, otherwise a delivery fee of $80 will be charged.
Additional delivery fee
Packing Spec
250ml

Country of Origin

Australia

Description

It protects skin form infection and minor wounds and cut. 

The Tee Tree Oil is reputed for its healing, antiseptic and disinfectant properties. 

Eucalyptus Oil possesses anti-viral, antiseptic and anti fungal properties. 

Hand and Body Wash leaves skin moisturised, supple and beautifully soft. 

Suitable for all skins and regular use.

Delivery / Return

To be Delivered by First Green Day Limited within 4 - 7 Days
Sold by First Green Day Limited
This product is non-returnable
Photo

Description

Recommended for you

Reviews

You may also like
Recently Viewed Products
( / Total Pages )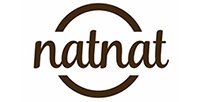 About First Green Day Limited
Natnatlfie aims to supply the best quality and health natural products to consumers.
For natural foods and beverages, we have full range of natural products all produced with natural ingredients without any preservatives and additives. Some of the products are categorized as vegetarian and vegan certified.

For body and skin cares products, our aims is to promote and follow the naturopathic principles. All our products are produced and formulated in Australia using the natural ingredients with an aim to rejuvenate your body and hair back to its original natural and healthy stage; free from any polluted and chemical environmental damages.
T & C
Our store will protect your personal Information in accordance with the relevant provisions of the
Personal Data (Privacy) Ordinance and in accordance with HKTVmall Privacy Policies.
•In case of any dispute, the merchant will retain the right of final decision without prior notice.
•Color shown may be slightly different than actual products due to computer monitors settings.
•In situation where there are limitations, price, promotion offers and other marketing campaigns
on the HKTVmall may vary from retail stores, the terms and offers are only applicable to
HKTVmall.
•Our products are not refundable. Please email to info@natnatlife.com if you encounter any questions on our products.
Delivery / Return
Free delivery above threshold will be provided to local commercial or industrial address or S.F. Express Service Centers; S.F Stores; or S.F. Service Points. Please provide the location code to us when placing the order.
For any other delivery address, customers will be required to pay any additional delivery charges by cash on delivery.
Our product dispatch time is from Monday to Friday excluding public holiday and non-business days.