3-Day Delivery
Country of Origin

Thailand

Adapter Kit

Endless creativity with uniquely designed Pod adapters, providing solutions for countless scenarios and surroundings.
Tie your Pods to anything or stick them onto windows and mirrors.

• 2× Functional adapter
• 2× Suction cup
• 2× Strap





Delivery / Return

The product will be delivered by HKTVmall
Video

Photo

product description

Warranty

Customer Review(s)

Q&A
| | |
| --- | --- |
| 01. Cass訓練日常 l Blazepod 反應燈 l 家居運動、專業運動訓練 | |

| | |
| --- | --- |
| 02. 專業運動員模式 拳擊 l Blazepod 反應燈訓練組合 | |

| | |
| --- | --- |
| 03. Best Couple十級放閃 試玩BlazePod反應燈 | |

| | |
| --- | --- |
| 04. BlazePod反應燈 全新強化穩定性配件--PodBase! | |

| | |
| --- | --- |
| 05. BlazePod 反應燈訓練組合 Train like a pro | |
Endless creativity with uniquely designed Pod adapters, providing solutions for countless scenarios and surroundings.
Tie your Pods to anything or stick them onto windows and mirrors.

• 2× Functional adapter
• 2× Suction cup
• 2× Strap

Warranty: No warranty is provided for consuming goods.

FREQUENTLY ASKED QUESTIONS
Q: How long does delivery take?
A: If the item is in stock, product delivery and installation can usually be arranged within a week. Please contact us to enquire about the order progress, phone no.: 81045000 or Whatsapp 91006177.

This is authorized goods.

Warranty is not included.

All user comments
Has Images
Replied
Recently Viewed Products
( / Total Pages )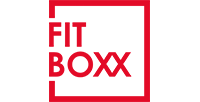 About FitBoxx
FitBoxx was founded in 2007, our headquarter is located in Hong Kong which is a highly populated city. The founder realized that fitness equipment was bulky and that the Hong Kong people were troubled by the cramped living environment. Therefore, he decided to introduce a range of small, foldable but full-featured home fitness equipment to solve the problem of not being able to exercise at home. Product range from "lightweight" for weight loss to "heavyweight" for professionals has been widely noticed since its launch. At the beginning of 2011, FitBoxx began to develop a new health and beauty series and established a new brand called CosmoBoxx. At 2019, a new flagship store of CosmoBoxx has opened, so that more customers can experience our beauty products, close to the needs of urbanites who pay attention to their image and appearance.
T & C
• Our store will protect your personal Information in accordance to the relevant provisions of the personal Data Protection Act and in accords to HKTVmall Privacy Policies.

• In case of any dispute, the merchant will retain the right of final decision without prior notice.

• Colour shown may be slightly different than actual products.

• The product warranty is only applicable to Hong Kong.

• In situation where there are limitations, price, promotion offers and other marketing campaigns on the HKTVmall may varies from retail stores, the terms and offers are only applicable to HKTVmall.
Delivery / Return
The 'Merchant Delivery' goods delivered by this store cannot be combined with goods delivered by other merchants to calculate delivery fee. Spend $500 on 'Merchant Delivery' goods at this store to enjoy free delivery, otherwise the delivery fee is $80. Some remote areas require additional delivery fee, please contact merchant directly for details.
Below are remote areas for your reference:
Tuen Mun Town Centre, Siu Chi, Siu Tsui, On Ting, Yau Oi South, Yau Oi North, Tsui Hing, Shan King, King Lung, Hing Chak, San Hui, Sam Shing, Hanford, Fu Sun, Yuet Wu, Siu Hei, Wu King, Butterfly, Lok Tsui, Lung Mun, San King, Leung King, Tin King, Po Tin, Kin Sang, Siu Hong, Prime View, Fu Tai, Tuen Mun Rural, Fung Nin, Shui Pin, Nam Ping, Pek Long, Yuen Long Centre, Yuen Lung, Fung Cheung, Shap Pat Heung East, Shap Pat Heung Central, Shap Pat Heung West, Ping Shan South, Ping Shan Central, Ping Shan North, Ha Tsuen, Tin Shing, Shui Oi, Shui Wa, Chung Wah, Yuet Yan, Fu Yan, Yat Chak, Tin Heng, Wang Yat, Ching King, Kingswood North, Tsz Yau, Yiu Yau, Tin Yiu, Kingswood South, Chung Pak, Fairview Park, San Tin, Kam Tin, Pat Heung North, Pat Heung South, Luen Wo Hui, Fan Ling Town, Cheung Wah, Wah Do, Wah Ming, Yan Shing, Shing Fuk, Fanling South, Ching Ho, Yu Tai, Sheung Shui Rural, Choi Yuen Shek Wu Hui, Tin Ping West, Fung Tsui, Sha Ta, Tin Ping East, Queen's Hill, Tai Po Hui, Tai Po Central, Chung Ting, Tai Yuen, Fu Heng, Yee Fu, Fu Ming Sun, Kwong Fuk & Plover Cove, Wang Fuk, Tai Po Kau, Wan Tau Tong, San Fu, Lam Tsuen Valley, Po Nga, Tai Wo, Old Market & Serenity, Hong Lok Yuen, Shuen Wan, Sai Kung North, Sai Kung Central, Pak Sha Wan, Sai Kung Islands, Hang Hau East, Hang Hau West, Po Yee, Wai King, Do Shin, Kin Ming, Choi Kin, O Tong, Fu Kwan, Kwan Po, Nam On, Hong King, Tsui Lam, Po Lam, Yan Ying, Wan Hang, King Lam, Hau Tak, Fu Nam, Tak Ming, Sheung Tak, Kwong Ming, Wan Po North, Wan Po South, Lantau, Yat Tung Estate North, Yat Tung Estate South, Tung Chung North, Tung Chung South, Discovery Bay, Peng Chau & Hei Ling Chau,. Lamma & Po Toi, Cheung Chau South, Cheung Chau North
-Delivery services may not be provided or extra charge will be imposed to some designated rural areas (Including but not only in Discovery Bay, Tung Chung and Ma Wan)and the outlying islands of the Hong Kong Special Administrative Region (Including but not only in Cheung Chau, Peng Chau and Lamma Island).
-Additional charge will be imposed if there are no lift facilities in the building of the delivery address.
-Additional charge: i) No. of floor as a charging unit, if there is no lift facilities to up stairs and cause extra human workload, 1-10 no. of stairs count as one floor. ii) Some rural areas, which the delivery van cannot enter directly, 1-10 no. of stairs count as one floor, if there are stairs from the parking area to the delivery address. iii) Some rural areas, which the delivery van cannot enter directly, long distance of walking was required from the parking area to the delivery address, every 50 meter as a charging unit.
-Larger equipment (such as exercise bike, treadmills) will be delivered by FitBoxx within 7 working days. Other products will be delivered by HKTVmall.
-Actual delivery time depends on the products ordered and schedule of particular merchants
-Delivery Date: Monday to Sunday (Some rural areas will be delivered on Sunday only)
-All products are non-refundable, non-returnable.
-In the event of dispute HKTVmall's and FitBoxx's decision shall be final and conclusive.