2-day group shipment
Country of Origin

United Kingdom

Probiotics

Broadreach Nature + Probiotics for Dogs, Puppies, Cats and Kittens from weaning age
Sizes 15ml, 30ml and 60ml in easy to use calibrated syringe formula
All Natural Ingredients

Delivery / Return

To be Delivered by HKTV within 1 - 4 days
This item is currently out of stock!
Please click "Notify Me" to get updates of stock replenishment.
Photo

Description

Recommended for you

Reviews

You may also like
Broadreach Nature + Probiotics for Dogs, Puppies, Cats and Kittens from weaning age
Sizes 15ml, 30ml and 61ml in easy to use calibrated syringe formula
All Natural Ingredients

This Probiotic is an Advanced, Extra Strength Veterinary formulation developedpproved and used by Vets in the UK. This is one of the very few strains of Probiotics approved for use in the Veterinary sector today

To help support a sensitive or over reactive digestive system and maintain optimal gut health. Also includes Pre-biotics which sustain the probiotics.

It uses an advanced base formulation of Bentonite Clay which has proved superior to the Kaolin based clay in absorbing enterotoxins.

It can be used in Pets of any age from Puppies and kittens to Senior Dogs and Cats.

Used for dogs and cats with over reactive digestive systems and general sensitive stomachs. It is an advanced formula for overall gastrointestinal maintenance, gut health and vitality.

Broadreach Nature + Probiotics is a highly palatable paste combining three key ingredients which may help to maintain digestive efficiency by restoring the microflora and soothing the gut lining.

Probiotics in the form of Enterococcus faecium (NC1MB 104 15) are aimed at maintaining a high level of beneficial bacteria in the gut.

Fructo-oligosaccharides (prebiotics) to provide nourishment for the probiotics.

Bentonite clay is a natural binding agent to help firm up the faeces.

The blend of probiotics and clay is delivered in a syringe that is dispensed into the mouth. Clay absorbs the toxins and excessive fluids in the gut whilst the probiotics replenish the lost bacteria.

Directions for Use:

Administer orally for as long as considered necessary or as advised by your Vet.

Amount to be given:
Under 5kg in body weight 2ml twice a day
5 - 15kg in body weight 3ml twice a day
15 - 30kg in body weight 5ml twice a day
>30kg in body weight 7ml twice a day

Active Ingredients:
Sunflower Oil, Peanut Oil, Yeast, Fructo-Oligosaccharidesya
Recently Viewed Products
( / Total Pages )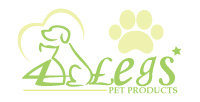 About Four legs
Welcome to Four Legs.
We care your Health And Growth .
T & C
1.
SCOPE & APPLICATION
1.1
THESE TERMS OF SALE ("TERMS") APPLY TO ALL OFFERS, SALES AND PURCHASES OF PRODUCTS (INCLUDING, WITHOUT LIMITATION, HARDWARE AND/OR SOFTWARE) ("PRODUCTS") OR SERVICES ("SERVICES") WHICH ARE SOLD THROUGH THE WEBSITE ON WHICH WE POST THESE CONDITIONS ("SITE") BY: (A) US, Four Legs (REFERENCES TO "US", "WE" OR "OUR" BEING CONSTRUED ACCORDINGLY) THE SELLER, TO (B) YOU, THE PURCHASER (REFERENCES TO "YOU" OR "YOUR" BEING CONSTRUED ACCORDINGLY).
1.2
ALL PURCHASES ARE FINAL, NON-CANCELABLE AND NON-REFUNDABLE, EXCEPT AS SPECIFIED IN THE APPLICABLE RETURNS POLICY.
2.
OFFER, ACKNOWLEDGMENT AND ACCEPTANCE
2.1
Any prices, quotations and descriptions made or referred to on this Site are subject to availability, do not constitute an offer and may be withdrawn or revised at any time prior to our express acceptance of your order (as described below).
2.2
While we make every effort to ensure that items appearing on the Site are available, we cannot guarantee that all items are in stock or immediately available when you submit your order. We may reject your order (without liability) if we are unable to process or fulfill it. If this is the case, we will refund any prior payment that you have made for that item.
2.3
An order submitted by you constitutes an offer by you to us to purchase Products or Services on these Terms and is subject to our subsequent acceptance.
2.4
Prior to such acceptance, an automatic e-mail acknowledgement of your order may be generated. Please note that any such automatic acknowledgement does not constitute a formal acceptance of your order.
Delivery / Return
•本店貨品由HKTVmall派送,詳情可參閱送貨服務。
•實際送貨時間將會根據閣下訂單內所挑選的貨品以及相關商戶的出貨時間計算