2-day group shipment
Country of Origin

United Kingdom

Join Care

Joint Supplement - Advanced Extra Strength Veterinary Formulation with Glucosamine, Chondroitin and Turmeric which has been Developed and Approved by Vets.

Manufactured in the UK to GMP (Good Manufacturing Practice) in top pharmaceutical grade facilities that also product top of the line human products such as "Seven Seas".  



Delivery / Return

To be Delivered by HKTV within 1 - 4 days
Photo

Description

Recommended for you

Reviews

You may also like
Broadreach Nature + Joint Care for Dogs and Cats up to 10kgs
Manufactured in the UK – Advanced All Natural Ingredients
Advanced Extra Strength Joint Supplement for Dogs and Cats of all ages

With Glucosamine, Chondroitin and Turmeric.

Developed, Approved and used by Vets in the UK for small to medium sized dogs and cats up to 10kgs in weight.

All Natural Ingredients including high levels of three antioxidants to assist in supporting canine joint care. For any age cat or dog who's mobility is compromised or has stiff joints or for general support and joint care to help maintain optimum joint health.

With very high levels of three anti-oxidants and other benefitting agents this advanced specialist product has only been available in Veterinary Practices in the UK, now for the first time this specialist product is available to you!

For Optimum Joint Health:
1. Helps to support and maintain cartilage production
2. Assists in mobility of stiff joints
3. Includes Antioxidant agents. Sometimes pets in their senior years whether cats or dogs can get stiff and find it hard to get around.
4. Maintains Joint Health

Designed to be some of the highest grade joint supplements/nutraceuticals on the market produced in pharmaceutical grade facilities. These ingredients include high levels of Glucosamine and Chondroitin but also with an extra special ingredient – Turmeric.

This product particularly focuses on the joint, cartilage and synovial fluid areas to give support.

Effective for any size cat and small to medium sized dogs this product may help support and maintain health and mobility and assist in promoting good health and long life.

Capsules can be given whole or sprinkled over food, 90 capsules with natural beef flavour per pot. After 6 weeks initial amount can be halved so each pot will last twice as long.

Directions for use:
Can be given whole or opened and mixed with food or given as a treat

Initial Amount (First 4-6 Weeks):
Less than 4.9kg two capsules daily
5 - 7.4kg three capsules daily
7.5 - 10kg four capsules daily

Maintenance Amount (After 6 Weeks): Half the initial amount

Active Ingredients per tablet:

Glucosamine HCL, Chondroitin Sulphate (90%), Bosweliea Serrata, Tumeric, Vitamin C, Zinc, Manganese
Recently Viewed Products
( / Total Pages )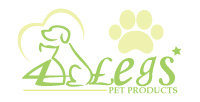 About Four legs
Welcome to Four Legs.
We care your Health And Growth .
T & C
1.
SCOPE & APPLICATION
1.1
THESE TERMS OF SALE ("TERMS") APPLY TO ALL OFFERS, SALES AND PURCHASES OF PRODUCTS (INCLUDING, WITHOUT LIMITATION, HARDWARE AND/OR SOFTWARE) ("PRODUCTS") OR SERVICES ("SERVICES") WHICH ARE SOLD THROUGH THE WEBSITE ON WHICH WE POST THESE CONDITIONS ("SITE") BY: (A) US, Four Legs (REFERENCES TO "US", "WE" OR "OUR" BEING CONSTRUED ACCORDINGLY) THE SELLER, TO (B) YOU, THE PURCHASER (REFERENCES TO "YOU" OR "YOUR" BEING CONSTRUED ACCORDINGLY).
1.2
ALL PURCHASES ARE FINAL, NON-CANCELABLE AND NON-REFUNDABLE, EXCEPT AS SPECIFIED IN THE APPLICABLE RETURNS POLICY.
2.
OFFER, ACKNOWLEDGMENT AND ACCEPTANCE
2.1
Any prices, quotations and descriptions made or referred to on this Site are subject to availability, do not constitute an offer and may be withdrawn or revised at any time prior to our express acceptance of your order (as described below).
2.2
While we make every effort to ensure that items appearing on the Site are available, we cannot guarantee that all items are in stock or immediately available when you submit your order. We may reject your order (without liability) if we are unable to process or fulfill it. If this is the case, we will refund any prior payment that you have made for that item.
2.3
An order submitted by you constitutes an offer by you to us to purchase Products or Services on these Terms and is subject to our subsequent acceptance.
2.4
Prior to such acceptance, an automatic e-mail acknowledgement of your order may be generated. Please note that any such automatic acknowledgement does not constitute a formal acceptance of your order.
Delivery / Return
•本店貨品由HKTVmall派送,詳情可參閱送貨服務。
•實際送貨時間將會根據閣下訂單內所挑選的貨品以及相關商戶的出貨時間計算