merchant delivery
Country of Origin

China

Description







Dual function, Dual protection

2-in-1 premium dehumidifier with purification

Dehumidify up to 25L/Day*

Particles CADR* 270m³/h

Purify ONLY Mode

Numerical display







​

Delivery / Return

To be Delivered by Future Technology within 6 - 9 Days
Sold by Future Technology
This product is non-returnable
Description

Warranty

Recommended for you

Reviews

You may also like
5 fan speed setting

Easily choose 5 different speed settings, from 1 to turbo. Gives you all the flexibility of usage to suit your preference.

Automatic dehumidification control with pre-setting

Automatic dehumidification control allows you to pre-set the humidity level at 40%, 50% , 60%, 70% and 80% room humidity. In auto mode, fan speed will automatically adjust to achieve optimal dehumidification performance.

Healthy air lock for filter replacement and full tank alert

The healthy air protect alert lets you know promptly when it is time to replace the filter. If the filter is not replaced promptly, the appliance stops functioning - to avoid ineffective purification. So you are assured of healthier air always. Full water alert warns you when the tank is full and shuts down the appliance to avoid water spillage.

Purifier ONLY mode allows you use as purifier in dry season

With simple one-touch control, the appliance can be used in purifier ONLY mode. It operates under auto mode by default. Whenever the current mode of appliance works, it goes to purification ONLY mode when touching the button. Humidity setting and laundry drying mode are off in the purification ONLY mode. This protects you and your family from pollution and allergy all the year round, especially during dry season.
1-9 hour easy-to-set timer
The appliance operates for a set number of hours and automatically switches off when set time has elapsed.
Continuous dry mode provides constant optimal environment
When in continuous dry mode, the dehumidifier constantly works with the optimal dehumidifying settings. This mode provides you with a constant clean and comfortable environment.
Digital humidity sensor gives numerical feedback on humidity
Digital humidity sensor gives accurate and real time feedback on humidity. The compressor and fan perform automatically based on the numerical feedback to protect your home from mold and mildew.
LED color ring gives real time air quality feedback
The 4-step color ring feedback provides real time indoor air quality: Blue=Good air, Blue-violet= Fair air, Red-purple= Unhealthy air, Red= Very unhealthy air.
Special dry laundry mode for drying clothes with ease
The appliance operates under the highest fan speed in dry laundry mode for drying clothes with ease. Laundry mode reduces the time it takes to dry laundry indoors with the help of your dehumidifier.
VitaShield naturally purifies UFP as small as 0.02microns**
Vitashield IPS and NanoProtect Filter has a boosted clean air delivery rate up to 270 m3/hr* (according to China GB/T 18801-2015). It can effectively remove ultra-fine particles as small as 20nm. Removes up to 99.9% bacteria and H1N1*.
This is authorized goods.

Warranty Period : 2 Years
Warranty Provided By : Philips

Service Centre Details :

Address : Mong Kok/ Sheung Wan/ Kwai Chung
Email : webmaster.hk@philips.com
Contact : 28215111

Recently Viewed Products
( / Total Pages )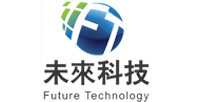 Remarks
We provides express 3Hours delivery service if necessary call: 2117 3773
About Future Technology
本公司實體店於灣仔298電腦特區附設維修部,出售貨品均為香港代理正貨原廠保用,所有貨品均設七日有壞包換客戶可以放心購買。
T & C
•Our store will protect your personal information in accordance to the relevant provisions of the Personal Data Protection Act and in accords to HKTVmall Privacy Policies.
•In case of any dispute, the merchant will retain the right of final decision without prior notice.
•Colour shown may be slightly different than actual products.
•In situation where there are limitations, price, promotion offers and other marketing campaigns on the HKTVmall may varies from retail stores, the terms and offers are only applicable to HKTVmall.
•HKTVmall is not the seller or supplier of the products or services. HKTVmall is responsible for managing and administering its website, arranging order processing and fulfillment for the products or services you ordered from the suppliers through its website. Whatever item you purchase via HKTVmall will be subject to the terms and conditions of that merchant. The merchant is responsible for the sale and for dealing with any claims or any other issues arising out of or in connection with the contract between you and the merchant. In respect of purchases of a voucher, in addition to the contract you will have with the seller of the voucher, there will also be a contract between you and the merchant that actually provides the products and services when you redeem your voucher with that merchant. We, HKTVmall, do not accept responsibility for any claim, loss or damage, howsoever caused (including through omission or negligence), which you may directly or indirectly suffer in connection with the purchase of any products, services or vouchers through HKTVmall, nor do we accept any responsibility for any such claim, loss or damage arising out of your use of or reliance on information contained on or accessed through HKTVmall. It is your sole responsibility to ensure that any products, services or information obtained from HKTVmall meet your specific requirements.
Delivery / Return
本店的「商戶派送」貨品不能與其他商戶派送的貨品合拼計算運費。於本店購買「商戶派送」的貨品滿$400可享免費送貨服務,否則收取$80運費。部份偏遠地區有可能需收取額外運費,請自行向商戶查詢額外金額及參考以下為偏遠地區範圍:
屯門市中心、兆置、兆翠、安定、友愛南、友愛北、翠興、山景、景興、興澤、 新墟、三聖、恆福、富新、悅湖、兆禧、湖景、蝴蝶、樂翠、龍門、新景、良景、 田景、寶田、建生、兆康、景峰、富泰、屯門鄉郊、豐年、水邊、南屏、北朗、元朗中心、元龍、鳳翔、十八鄉東、十八鄉中、十八鄉西、 屏山南、屏山中、屏山北、廈村、天盛、瑞愛、瑞華、頌華、悅恩、富恩、逸澤、 天恆、宏逸、晴景、嘉湖北、慈祐、耀祐、天耀、嘉湖南、頌柏、錦繡花園、新田、 錦田、八鄉北、八鄉南、聯和墟、粉嶺市、祥華、華都、華明、欣盛、盛福、粉嶺南、清河、御太、上水鄉郊、 彩園、石湖墟、天平西、鳳翠、沙打、天平東、皇后山、大埔墟、大埔中、頌汀、大元、富亨、怡富、富明新、廣福及寶湖、宏福、大埔滘、 運頭塘、新富、林村谷、寶雅、太和、舊墟及太湖、康樂園、船灣、西貢北、西貢市中心、白沙灣、西貢離島、坑口東、坑口西、寶怡、維景、都善、健明、 彩健、澳唐、富君、軍寶、南安、康景、翠林、寶林、欣英、運享、景林、厚德、 富藍、德明、尚德、廣明、環保北、環保南、大嶼山、逸東邨北、逸東邨南、東涌北、東涌南、愉景灣、坪洲及喜靈洲、南丫 及蒲台、長洲南、長洲北
•本店貨品由HKTVmall派送詳情可參閱送貨服務。

•實際送貨時間將會根據閣下訂單內所挑選的貨品以及相關商戶的出貨時間計算。

•本商店出貨時間:星期一至五(不包括公眾假期) 下午3時。

•本店不設退貨。如產品有壞有問題,需聯絡HKTV跟進。

•有問題產品『必須仍有 全整包裝 及 配件』,才能更換。如未能提供,恕不退換。全線產品都有原廠代理保養(特別指明除外)。
•不接受產品有表面傷痕退換貨。本公司或要求退回產品進行檢查,才決定處理。
•本公司所有產品均有香港代理保養,一般資料均在產品包括內或外。敬請保留有關資料或登記。
•如有任何爭議HKTVmall保留最終決定權。