merchant delivery
Delivery Fee
This product will be delivered by GEN-X directly. Spend $400 on "Merchant Delivery" goods at this store to enjoy free delivery, otherwise a delivery fee of $50 will be charged.
Additional delivery fee
Country of Origin

China

Description

. The wider blade handles moderate cutting methods more functionally, but still works as a peeling knife.
. The extra-large scalloped groove on the blade is designed to form an air band between the slice and the food, reducing the friction on the blade and preventing food such as cucumber or ham from sticking to the blade, making the cutting faster. .
. It is made of Japan's top stainless steel and has high hardness and wear resistance through quenching heat treatment.

Delivery / Return

To be Delivered by 獨品 within 2 - 5 Days
Sold by 獨品
This product is non-returnable
Video

Photo

Description

Recommended for you

Reviews

You may also like
| | |
| --- | --- |
| 01. FURI Knife Introduction | |
Recently Viewed Products
( / Total Pages )
Thankful Cross-store Buy 2 Enjoy 5% OFF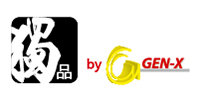 Remarks
Colour shown may be slightly different than actual products.
About 獨品
Gen-X has been consistently striving to collect and provide high-quality products to meet customers' various needs of daily living and improve their quality and standard of home-living.
Gen-X has been importing high-quality global brands including LEC from Japan, Risoli, Snips, Legnoart from Italy, Furi from Australia, G&W from Taiwan, which are well appreciated, and are broadly distributed in megastores and retail shops over Hong Kong.
In 2008, apart from Hong Kong market, Gen-X has launched the development of mainland China market. Gen-X at present has already set certain sales networks in Shenzhen, Guangzhou and shanghai etc. In the future, Gen-X shall continue to strive for excellence in collecting high-quality and valuable goods, and share with customers our principle – Living For Improving.
T & C
T & C
• Our store will protect your personal Information in accordance to the relevant provisions of the personal Data Protection Act and in accords to HKTVmall Privacy Policies.
• In case of any dispute the merchant will retain the right of final decision without prior notice.
• Colour shown may be slightly different than actual products.
• In situation where there are limitations price promotion offers and other marketing campaigns on the HKTVmall may varies from retail stores the terms and offers are only applicable to HKTVmall.
Delivery / Return
The 'Merchant Delivery' goods delivered by this store cannot be combined with goods delivered by other merchants to calculate delivery fee. Spend $400 on 'Merchant Delivery' goods at this store to enjoy free delivery, otherwise the delivery fee is $50. Some remote areas require additional delivery fee, please contact merchant directly for details.
Below are remote areas for your reference:
Tuen Mun Town Centre, Siu Chi, Siu Tsui, On Ting, Yau Oi South, Yau Oi North, Tsui Hing, Shan King, King Lung, Hing Chak, San Hui, Sam Shing, Hanford, Fu Sun, Yuet Wu, Siu Hei, Wu King, Butterfly, Lok Tsui, Lung Mun, San King, Leung King, Tin King, Po Tin, Kin Sang, Siu Hong, Prime View, Fu Tai, Tuen Mun Rural, Fung Nin, Shui Pin, Nam Ping, Pek Long, Yuen Long Centre, Yuen Lung, Fung Cheung, Shap Pat Heung East, Shap Pat Heung Central, Shap Pat Heung West, Ping Shan South, Ping Shan Central, Ping Shan North, Ha Tsuen, Tin Shing, Shui Oi, Shui Wa, Chung Wah, Yuet Yan, Fu Yan, Yat Chak, Tin Heng, Wang Yat, Ching King, Kingswood North, Tsz Yau, Yiu Yau, Tin Yiu, Kingswood South, Chung Pak, Fairview Park, San Tin, Kam Tin, Pat Heung North, Pat Heung South, Luen Wo Hui, Fan Ling Town, Cheung Wah, Wah Do, Wah Ming, Yan Shing, Shing Fuk, Fanling South, Ching Ho, Yu Tai, Sheung Shui Rural, Choi Yuen Shek Wu Hui, Tin Ping West, Fung Tsui, Sha Ta, Tin Ping East, Queen's Hill, Tai Po Hui, Tai Po Central, Chung Ting, Tai Yuen, Fu Heng, Yee Fu, Fu Ming Sun, Kwong Fuk & Plover Cove, Wang Fuk, Tai Po Kau, Wan Tau Tong, San Fu, Lam Tsuen Valley, Po Nga, Tai Wo, Old Market & Serenity, Hong Lok Yuen, Shuen Wan, Sai Kung North, Sai Kung Central, Pak Sha Wan, Sai Kung Islands, Hang Hau East, Hang Hau West, Po Yee, Wai King, Do Shin, Kin Ming, Choi Kin, O Tong, Fu Kwan, Kwan Po, Nam On, Hong King, Tsui Lam, Po Lam, Yan Ying, Wan Hang, King Lam, Hau Tak, Fu Nam, Tak Ming, Sheung Tak, Kwong Ming, Wan Po North, Wan Po South, Lantau, Yat Tung Estate North, Yat Tung Estate South, Tung Chung North, Tung Chung South, Discovery Bay, Peng Chau & Hei Ling Chau,. Lamma & Po Toi, Cheung Chau South, Cheung Chau North
送貨 / 退貨:
•本店貨品由 [GEN X] 派送。

•實際送貨時間將會根據閣下訂單內所挑選的貨品以及 [GEN X] 會直接與客戶聯絡安排送貨日子及時間。

•送貨地點 及 額外收費:
送貨服務
每張送貨至港島、九龍及新界的購物單,購物額少於400元送貨費為50元,達400元或以上即可享免費送貨。
若送貨地址附近50米範圍內沒有合法卸貨地點,則恕無法提供送貨服務。送貨服務不適用於貨車未能直達,或沒有升降機直達的送貨地點。另外於懸掛8號風球及黑雨警告時,送貨服務將會暫停。
以下日期不設送貨服務:農曆年初一至初五及公眾假期。
若閣下收到的貨品與購物單不符,請於兩個工作天內致電2142-8910、或傳真至2142-8915、或發電郵至sales@gen-xhardware.com.hk,以便安排更換貨品。
如送貨當天升降機發生故障,我們為您送會盡力將貨品送抵府上,必要時會另約送貨時間,敬請留意。
換貨程序
* 經由運輸送貨的客戶
如客戶收貨時發現貨品有損壞,數量或型號有誤,請立即與我們聯絡,我們會盡快跟進及安排換貨事宜。

* 七天退、換貨保證
為使我們的客戶安心購物,就著有問題的貨品,我們提供七天換貨保證。
>送貨地點不包括離島

•本店不設退貨。

•如有任何爭議 , HKTVmall 保留最終決定權。