2-day group shipment
Color

Country of Origin

China

Description

●Brand of Korea: All products are shipped from Korea.
●IP67 WATERPROOF: Made from high-quality silicone that provides waterproofing up to 1 meter (3.3 feet)
●DUSTPROOF: The liquid/dust seal design provides layers of protection that water and dust cannot get past
●ALUMINUM CARABINER: Included standard aluminum carabiner attachs your AirPods to your belt strap or any bag
●EXTRA PROTECTION: Made from flexible, shock-resistant silicone material
●COMPATIBLE WITH: Apple AirPods 1/2 Charging Case


Delivery / Return

To be Delivered by HKTV within 1 - 4 days
Photo

Description

Warranty

Recommended for you

Reviews

You may also like
●Silicone AirPods Waterproof Case
- The elago Waterproof Case is an AirPods case made from high-quality silicone that provides waterproofing up to 1 meter (3.3 feet).
- A variety of colors and user friendly features make using the AirPods case more convenient and safe to use when going on adventures!

●Functional Design
- You can conveniently charge your AirPods case by opening the bottom cap
- With this case you no longer have to remove your AirPods charger to power up!
- Pairing button on the back is easily accessible through the case.

●Waterproof and Dustproof
- The liquid/dust seal design provides layers of protection that water and dust cannot get past. - The charging port cap creates an incredible seal just like the rest of the layers of protection. - Have peace of mind knowing that your AirPods are safe when things get a little messy!

●Aluminum Carabiner Included
- The AirPod Waterproof Case comes with our standard aluminum carabiner. Attach your AirPods to your belt strap or any bag!

●Extra Protection
- The case is made from flexible, shock-resistant silicone material to protect your Airpods case from scratches and external impacts.
- A durable carabiner is included with the case to provide the ability to safely attach your AirPods case to carrying bags, travel carriers, pants, etc.

●Impact Protection
- The elago Waterproof Case adds a great deal of impact protection regardless of the point of impact. Silicone has great shock absorbing qualities and keeps its shape over time.

● Heavy Metal & Dust Proof
- Due to magnets inside the AirPods, it collects a lot of metal particles from pockets or bags. The elago Waterproof Case keeps your AirPods clean from the dust and the metal particles.

●WORKS WITH AIRPODS 1 & 2
- Case fits perfectly with Wired and Wireless Charging Case for AirPods. Front LED for Wireless Charging Case is not visible while charging (Except Nightglow Blue). Case supports wireless charging.

【SPECIFICATION】
●SIZE: Package: : 72 x 27 x 110(mm)

DISCLAIMER: AirPods and AirPods Charging Case is not included.

This is authorized goods.

Warranty is not included.

Recently Viewed Products
( / Total Pages )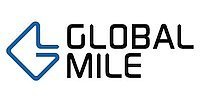 T & C
• Our store will protect your personal Information in accordance to the relevant provisions of personal Data Protection Act and in accordance with HKTVmall Privacy Policies.
• In case of any disputes, the merchant will retain the right of final decision without prior notice.
• Colour shown may be different from actual products.
• Limitations, price, promotion offers and other marketing campaigns on HKTVmall may be different to those in retail stores.
• Certain terms and offers are only applicable to HKTVmall.
Delivery / Return
• Our products will be delivered by HKTVmall. Please refer to Shipping Information for more details.
• Actual delivery time depends on the products ordered and the shipping time of particular merchants.
• Shipping time of this store: Monday to Friday 9am excluding Public Holiday.
• All products are non-returnable.
• In the event of dispute, HKTVmall's decision shall be final and conclusive.