Next Day Delivery
Country of Origin

Hong Kong

Description

The sauce is made of 9 pieces of salted egg yolks is all handmade
-Made in Hong Kong
-No added preservatives
-No added MSG
-No artificial colors added
Recipe recommendation:
Golden Sand Crispy Shrimp Balls
Fried Rice with Crab Meat and Flying Fish Roe







Delivery / Return

The product will be delivered by HKTVmall
This item is currently out of stock!
Please click "Notify Me" to get updates of stock replenishment.
Photo

Description

Customer Review(s)

Q&A
The sauce is made of 9 pieces of salted egg yolks is all handmade
-Made in Hong Kong
-No added preservatives
-No added MSG
-No artificial colors added
Recipe recommendation:
Golden Sand Crispy Shrimp Balls
Fried Rice with Crab Meat and Flying Fish Roe

Product description: [Ridiculicious] series of sauces, a new interpretation of the classic sauce family, rigorous selection of materials, full preparation, excellence, also pay attention to health, inherit the extraordinary deliciousness, 100% made in Hong Kong.
Ingredients: 9 salted duck egg yolks, butter, milk powder, canola oil, garlic, sugar, sea salt.
Origin: Hong Kong
Shelf life: 9 months
Special note: Please store in a cool and dry place, avoid direct sunlight, after opening, please eat as soon as possible and put it in the refrigerator.
Note: This product contains egg-containing products and is not suitable for people with allergies.





All user comments
Has Images
Replied
Recently Viewed Products
( / Total Pages )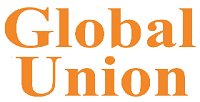 About GLOBAL UNION
Find good quality products and food for all of you
T & C
Our store will protect your personal Information in accordance with the relevant provisions of the Personal Data (Privacy) Ordiance and in accordance with HKTVmall Privacy Policies.
• In case of any dispute, the merchant will retain the right of final decision without prior notice.
• Colour shown may be slightly different than actual products due to computer monitors settings.
• In situation where there are limitations, price, promotion offers and other marketing campaigns on the HKTVmall may varies from retail stores, the terms and offers are only applicable to HKTVmall.
Delivery / Return
•Our products will be delivered by HKTVmall. Please refer to Shipping Information for more details.
• All products are non-returnable.
• In the event of dispute, HKTVmall's decision shall be final and conclusive.