2-day group shipment
Packing Spec
Authorized goods

Country of Origin

China

Description

puffy, fatigue, dry eyes, dark circles, fine lines
Optimode Technology
Multi-temperature surface
Silicon acupoint stimulus
USB cable, Travel pouch
HK warranty 2 year

Delivery / Return

To be Delivered by HKTV within 1 - 4 days
Description

Warranty

Recommended for you

Reviews

You may also like
Concave surface for comfortable warm and cool treatments
Our specially designed multi-temperature surface covers the entire eye, while giving you precisely-timed warm or cool treatments at optimal temperatures. Its rounded, concave shape prevents your sensitive inner eye from receiving too much pressure.

3-step mode combats dark circles and fine line forming
A professionally designed 3-step program increases microcirculation to combat dark circles, prevents early fine line forming and gives your eyes a healthy glow. Step 1: A warm treatment for 90 seconds per eye at ~40°C stimulates blood flow, triggering fresh oxygen and nutrient delivery. Step 2: A 30-second acupoint stimulation under each eye, with silicone touchpoints, prompts lymph drainage and relieves tensions in the eye muscles to prevent early fine line forming. Step 3: A 15-second cold treatment at ~19°C per eye which constricts blood vessels, making dark circles less visible.

Optimal treatment settings address 5 different eye concerns
Optimized settings automatically choose the best temperature to address 5 different eye concerns. A cold treatment to reduce puffiness and refresh your eyes. A warm treatment to increase blood flow to diminish fatigue and stimulate tear glands to help moisturize eyes. A combination program with acupoint stimulus to support natural lymph drainage with improved blood circulation to combat dark circles and release stress & muscle tension to prevent risk of fine line forming.

2 min cool mode reduces puffiness and refreshes
A professionally designed 1 min cold treatment per eye at ~19°C, reduces swelling and cools the eye area by 8 degrees to give you a fresh feeling sensation.

4 min warm mode relieves eye fatigue and dryness
A professionally designed 2-minute warm treatment per eye at ~40°C, relaxes, de-stresses your eyes. It also triggers the production of essential oils in the eye area, preventing dryness and fatigue caused by extensive computer work.

Acupoint stimulus surface with soft silicone touchpoints
Our acupoint stimulus surface has 60 silicone touchpoints to help you stimulate lymph drainage.

USB charging for increased flexibility
USB cable for more flexible charging via your computer - whether you're at work, on the road, or at home.

Eyes are away from all signs of fatigue effectively
*92% of consumers perceive that the refresh setting could reduce eye puffiness; 92% consumers agree that the relax setting could reduce eye fatigue; 86% consumers report that the relax setting could reduce eye dryness; 82% consumers perceive that the detox setting could reduce dark circles. **78% consumers notice that the detox setting could help to release muscle tensions to prevent early fine lines.

Light & sound guides lead you easily through treatments
Light and sound guides indicate when the device is ready and lead you through each treatment. A blinking light signals when the Eye Brightener is ready to use. Blue or red lights indicate cool or warm treatments, respectively. And sound alerts tell you when to switch eyes or move to the next treatment.

Developed with skin experts
Philips Eye Brightener has been developed in collaboration with expert scientists and researchers.

Neoprene travel pouch for protection
Stylish neoprene pouch protects your device when you travel.

This is authorized goods.

Warranty Period : 2 Years
Warranty Provided By : Philips Authorized Consumer Care Centre: Domestic Appliances and Personal Care Products

Service Centre Details :

Address : Rm 1631, 16/F, Grand Tower office building, 625-639 Nathan Road, Mong Kok, Kowloon, HK
Contact : 2619-9663

Recently Viewed Products
( / Total Pages )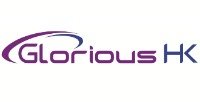 Remarks
The store will clearly indicate the licensed and parallel imported goods.
About GloriousHK
Glorious Digital Co. Ltd.
Policy and terms
Glorious Digital Limited provides maintenance services for the products it sells and all products are not refundable.
All products need provide valid invoice for repair / maintenance / exchange.
The store will clearly indicate licensed and parallel imported goods. If have any enquiries, please contact us during office hours. (Mon-Fri, 10:30am-6:30pm, exclude public holidays)

All Dyson, Apple, Xiaomi not provide exchange in 7 days.
T & C
We will protect your personal data in accordance with the Personal Data (Privacy) Regulations and comply with HKTVmall's Privacy Policy.
The color of the product may vary slightly depending on various factors, and everything is subject to the actual product.
Due to actual conditions, HKTVmall has different opportunities from the store sales price, promotions, conditions and restrictions. All terms apply only to HKTVmall.
In case of any dispute, the merchant will retain the final decision without further notice.
HKTVmall is not a seller or supplier of goods or services sold at this store.
Delivery / Return
Standard Delivery
Our goods are delivered by HKTVmall. For details, please refer to the delivery service.
Our dispatch time is from Monday to Friday and does not include public holidays.
In case of any dispute, HKTVmall reserves the right of final decision.
Merchant Delivery
Our goods are sold and scheduled by Glorious Digital
Delivery to Hong Kong and Kowloon New Territories / SF Express Station, but does not include outlying islands and village houses
In case of any dispute, HKTVmall reserves the right of final decision.
Some item will arrange GOGO DELIVERY.

Return
Our store does not accept returns or refunds.