2-day group shipment
Packing Spec
Authorized goods

Country of Origin

Hungary

Description

Radiant, revitalized and refreshed skin
Advanced skin cleansing and skincare
Tailored DualMotion Technology
Cleansing, Massage
2 heads, pouch
2 intensity settings
HK warranty 2 years

Delivery / Return

To be Delivered by HKTV within 1 - 4 days
Description

Warranty

Recommended for you

Reviews

You may also like
Customized DualMotion with Intelligent Head Recognition
VisaPure Advanced is equipped with Customized DualMotion technology. Each head that comes with VisaPure will have specified levels of rotation and vibration. Both the handle and the new attachments are equipped with an innovative NFC tag that enables the advanced Intelligent Head Recognition. This means that the handle immediately recognizes the specific head once put on. In this way, you can enjoy dedicated programs of Customized DualMotion technology for different skincare benefits.

Increases the absorption of your favorite skincare products
Cleansing with VisaPure means that you remove more make up residue , dead skin cells and dullness. Thanks to the deep cleansing effect, your favorite skincare products such as creams, serums and essences are better absorbed by the skin.

Better blood circulation to reveal radiant, revitalized skin
Using the Revitalizing Massage head with its Customized DualMotion program, you will increase the blood circulation and bring life into your skin. This brings out its natural radiance, leaving it looking revitalized and with a healthy glow.

It feels like 750 gentle finger taps per minute
Thanks to the elegant and functional design of the head with its five small balls, it feels like 750 gentle finger tapping movements per minute. The Revitalizing Massage program lasts 3 minutes, and you can enjoy a facial massage several times a week.

Developed with Japanese massage experts
The Revitalizing massage head has been developed with experts in Japanese facial massage. The dedicated program of DualMotion is inspired by worldwide renowned massage techniques. The massage technique called Petrissage is known worldwide to deliver a deep level massage that stimulates blood circulation and relax the muscles, revealing ultimately radiant and revitalized skin.

Perfectly designed for optimal hygiene
The silky soft bristle material of all our VisaPure brush heads is a specially chosen, delicate nylon. This helps to ensure the brush heads are super easy to clean and keep fresh.

The heads are easy to clean with warm water and soap
The heads are easy to clean. Simply clean them in the sink with warm water and soap.

This is authorized goods.

Warranty Period : 2 Years
Warranty Provided By : Philips Authorized Consumer Care Centre: Domestic Appliances and Personal Care Products

Service Centre Details :

Address : Rm 1631, 16/F, Grand Tower office building, 625-639 Nathan Road, Mong Kok, Kowloon, HK
Contact : 2619-9663

Recently Viewed Products
( / Total Pages )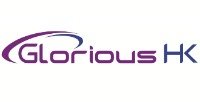 Remarks
The store will clearly indicate the licensed and parallel imported goods.
About GloriousHK
Glorious Digital Co. Ltd.
Policy and terms
Glorious Digital Limited provides maintenance services for the products it sells and all products are not refundable.
All products need provide valid invoice for repair / maintenance / exchange.
The store will clearly indicate licensed and parallel imported goods. If have any enquiries, please contact us during office hours. (Mon-Fri, 10:30am-6:30pm, exclude public holidays)

All Dyson, Apple, Xiaomi not provide exchange in 7 days.
T & C
We will protect your personal data in accordance with the Personal Data (Privacy) Regulations and comply with HKTVmall's Privacy Policy.
The color of the product may vary slightly depending on various factors, and everything is subject to the actual product.
Due to actual conditions, HKTVmall has different opportunities from the store sales price, promotions, conditions and restrictions. All terms apply only to HKTVmall.
In case of any dispute, the merchant will retain the final decision without further notice.
HKTVmall is not a seller or supplier of goods or services sold at this store.
Delivery / Return
Standard Delivery
Our goods are delivered by HKTVmall. For details, please refer to the delivery service.
Our dispatch time is from Monday to Friday and does not include public holidays.
In case of any dispute, HKTVmall reserves the right of final decision.
Merchant Delivery
Our goods are sold and scheduled by Glorious Digital
Delivery to Hong Kong and Kowloon New Territories / SF Express Station, but does not include outlying islands and village houses
In case of any dispute, HKTVmall reserves the right of final decision.
Some item will arrange GOGO DELIVERY.

Return
Our store does not accept returns or refunds.