2-day group shipment
Country of Origin

China

Description

Fry. Bake. Grill. Roast. And even reheat.
Hundreds of recipes in app and free recipe book included
Fat Removal technology separates and captures excess fat
Rapid Air technology for delicious crispier results
Fry with little or no oil
Digital display with 4 preset cooking programs
HK warranty 2 year

Delivery / Return

To be Delivered by HKTV within 1 - 4 days
Photo

Description

Warranty

Recommended for you

Reviews

You may also like
Maximum taste, minimum fat
Crispy taste, reduces fat others leave behind
Fat Removal technology
Superior Rapid Air technology
Black, 0.8 kg

Fry. Bake. Grill. Roast. And even reheat.
You can make hundreds of dishes in your Airfryer. Fry, bake, grill, roast and even reheat your meals. Every bite is as delicious as the last thanks to Philips Air flow and starfish design. It cooks food uniformly from all sides for perfect meals every time.

Hundreds of recipes in app and free recipe book included
From quick healthy snacks to full family meals, our free recipe book has more than 30 delicious ideas and easy-to-follow instructions from professional chefs. Our Philips Airfryer app is full of more tips, tutorials and easy-to follow recipes.

Fat Removal technology separates and captures excess fat
Eat healthier dishes with excess fat removed from food. The Philips Airfryer is the only Airfryer with Fat Removal Technology that separates and captures excess fat. Enjoy delicious food that's crispy on the outside and tender on the inside with maximum taste and minimum fat.

Rapid Air technology for delicious crispier results
Philips' Rapid Air technology creates 7x faster airfow for deliciously crispy results. Enjoy healthier and tasty snacks and meals that are crisped to perfection yet tender on the inside

Fry with little or no oil
The Airfryer uses hot air to cook your favorite food with little or no added oil, so you can fry with up to 90% less fat*. Enjoy great-tasting, crispy results like deep fried, with the least amount of fat.

Digital display with 4 preset cooking programs
The digital interface is easy to use with preset cooking programs for one-touch cooking of frozen fries, meat, fish and chicken drumsticks. A QuickControl dial sets both temperature and cooking time.

1.5 times faster than an oven
Cooking is faster and more convenient than ever with the Philips Airfryer. Thanks to our instant heat and Rapid Airflow technology, your food will cook 1.5 times faster than in an oven. Best of all you don't need to preheat your AirFryer. Just turn it on and start cooking.

Keep Warm mode for flexible serving time
With our handy Keep Warm mode, you can enjoy your meal when you're ready. It will keep your food warm and at the ideal temperature for up to 30 minutes.

QuickClean and dishwasher-safe for all removable parts
Clean-up is fast and easy thanks to the Airfryer QuickClean basket with removable non-stick mesh insert. Both the basket and removable drawer with non-stick coating are also dishwasher-safe for no-fuss cleaning.

Our most compack Airfryer fits 0.8 kg of fries
You don't need a lot of space for an Airfryer. The new Philips Airfryer is 20% more compact – but cooks the same amount of food that it always has. That's 0.8kg of fries, up to 4 portions. So you can easily keep it on your kitchen countertop, and use it everyday.

This is authorized goods.

Warranty Period : 2 Years
Warranty Provided By : Philips Authorized Consumer Care Centre: Domestic Appliances and Personal Care Products

Service Centre Details :

Address : Rm 1631, 16/F, Grand Tower office building, 625-639 Nathan Road, Mong Kok, Kowloon, HK
Contact : 2619-9663

Recently Viewed Products
( / Total Pages )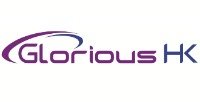 Remarks
The store will clearly indicate the licensed and parallel imported goods.
About GloriousHK
Glorious Digital Co. Ltd.
Policy and terms
Glorious Digital Limited provides maintenance services for the products it sells and all products are not refundable.
All products need provide valid invoice for repair / maintenance / exchange.
The store will clearly indicate licensed and parallel imported goods. If have any enquiries, please contact us during office hours. (Mon-Fri, 10:30am-6:30pm, exclude public holidays)

All Dyson, Apple, Xiaomi not provide exchange in 7 days.
T & C
We will protect your personal data in accordance with the Personal Data (Privacy) Regulations and comply with HKTVmall's Privacy Policy.
The color of the product may vary slightly depending on various factors, and everything is subject to the actual product.
Due to actual conditions, HKTVmall has different opportunities from the store sales price, promotions, conditions and restrictions. All terms apply only to HKTVmall.
In case of any dispute, the merchant will retain the final decision without further notice.
HKTVmall is not a seller or supplier of goods or services sold at this store.
Delivery / Return
Standard Delivery
Our goods are delivered by HKTVmall. For details, please refer to the delivery service.
Our dispatch time is from Monday to Friday and does not include public holidays.
In case of any dispute, HKTVmall reserves the right of final decision.
Merchant Delivery
Our goods are sold and scheduled by Glorious Digital
Delivery to Hong Kong and Kowloon New Territories / SF Express Station, but does not include outlying islands and village houses
In case of any dispute, HKTVmall reserves the right of final decision.
Some item will arrange GOGO DELIVERY.

Return
Our store does not accept returns or refunds.