2-day group shipment
Country of Origin

Korea

Description

Niuhuang Qingxin YuanYe (4 Bottles)

Prevention is better than cure
Drinkable An Kung Niu Huang Pill

Delivery / Return

To be Delivered by HKTV within 1 - 4 days
This item is currently out of stock!
Please click "Notify Me" to get updates of stock replenishment.
Description

Recommended for you

Reviews

You may also like
Niuhuang qingxin yuanye (4 bottles)

Content︰ 50ml x 4 bottles.
Specification︰Net weight 50ml per bottle.

Ingredients:
Rhizoma dioscoreae, Radix glycyrrhizae, Massa medicate fermentata, Radix ginseng, Pollen typhae, Calculus Bovis, Cortex cinnamomi, Semen glycines siccus, Colla corii asini, Radix angelicae sinensis, Radix ophiopogonis, Radix Saposhnikoviae, Rhizoma atractylodis macrocephalae, Paeonia Lactiflora Pall, Radix scuellariae, Radix platycodi, Poria, Radix bupleuri, Rhizoma chuanxiong, Semen armeniacae amarum, Cornu Saigae Tataricae, Borneolum, Zingiber officinale Rosc., Radix ampelopsis, Collagen, L-muscone, Preservative (211).

For adult, please take 1 bottle per serving. Take 2 to 3 servings per week.

1. The following person, please consult doctor before use. A. those with high-blood pressure. B. those with heart or kidney diseases. C. those with dropsy. D. those elderly who with weak physiological function. E. those who are under medical treatment. F. those with weak gastrointestinal function.
2. Please stop taking if feel any uncomfortable after use.

Storage: Store in cool, dry place. Avoid direct sunlight.

Made in Korea
Recently Viewed Products
( / Total Pages )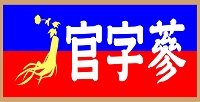 About GZS
Korea Red Ginseng Corporation is a professional enterprise which grows, produces and processes ginseng in the biggest ginseng cultivation area located in Jinan country of Chollabuk-do province, Korea. With over 30 years of experience in the ginseng industry, we have gained valuable experiences and sophisticated knowledge in this field. We have contributed greatly to the Korean Ginseng industry development and we have devoted ourselves to research & development, cultivation, processing, monitoring, testing and quality assurance. We established our brand namely "Guan Zi Shen".
On 1st July, 2000, Korea Red Ginseng Corporation has granted an "Industry Awards" by the Korea Government, to recognize the continuous contribution to the ginseng industry.
T & C
Store Terms
• Our store will protect your personal Information in accordance with the relevant provisions of the Personal Data (Privacy) Ordiance and in accordance with HKTVmall Privacy Policies.
• In case of any dispute, the merchant will retain the right of final decision without prior notice.
• Colour shown may be slightly different than actual products due to computer monitors settings.
• In situation where there are limitations, price, promotion offers and other marketing campaigns on the HKTVmall may varies from retail stores, the terms and offers are only applicable to HKTVmall.
Delivery / Return
The 'Merchant Delivery' goods delivered by this store cannot be combined with goods delivered by other merchants to calculate delivery fee. Spend $400 on 'Merchant Delivery' goods at this store to enjoy free delivery, otherwise the delivery fee is $80. Some remote areas require additional delivery fee, please contact merchant directly for details.
Below are remote areas for your reference:
Tuen Mun Town Centre, Siu Chi, Siu Tsui, On Ting, Yau Oi South, Yau Oi North, Tsui Hing, Shan King, King Lung, Hing Chak, San Hui, Sam Shing, Hanford, Fu Sun, Yuet Wu, Siu Hei, Wu King, Butterfly, Lok Tsui, Lung Mun, San King, Leung King, Tin King, Po Tin, Kin Sang, Siu Hong, Prime View, Fu Tai, Tuen Mun Rural, Fung Nin, Shui Pin, Nam Ping, Pek Long, Yuen Long Centre, Yuen Lung, Fung Cheung, Shap Pat Heung East, Shap Pat Heung Central, Shap Pat Heung West, Ping Shan South, Ping Shan Central, Ping Shan North, Ha Tsuen, Tin Shing, Shui Oi, Shui Wa, Chung Wah, Yuet Yan, Fu Yan, Yat Chak, Tin Heng, Wang Yat, Ching King, Kingswood North, Tsz Yau, Yiu Yau, Tin Yiu, Kingswood South, Chung Pak, Fairview Park, San Tin, Kam Tin, Pat Heung North, Pat Heung South, Luen Wo Hui, Fan Ling Town, Cheung Wah, Wah Do, Wah Ming, Yan Shing, Shing Fuk, Fanling South, Ching Ho, Yu Tai, Sheung Shui Rural, Choi Yuen Shek Wu Hui, Tin Ping West, Fung Tsui, Sha Ta, Tin Ping East, Queen's Hill, Tai Po Hui, Tai Po Central, Chung Ting, Tai Yuen, Fu Heng, Yee Fu, Fu Ming Sun, Kwong Fuk & Plover Cove, Wang Fuk, Tai Po Kau, Wan Tau Tong, San Fu, Lam Tsuen Valley, Po Nga, Tai Wo, Old Market & Serenity, Hong Lok Yuen, Shuen Wan, Sai Kung North, Sai Kung Central, Pak Sha Wan, Sai Kung Islands, Hang Hau East, Hang Hau West, Po Yee, Wai King, Do Shin, Kin Ming, Choi Kin, O Tong, Fu Kwan, Kwan Po, Nam On, Hong King, Tsui Lam, Po Lam, Yan Ying, Wan Hang, King Lam, Hau Tak, Fu Nam, Tak Ming, Sheung Tak, Kwong Ming, Wan Po North, Wan Po South, Lantau, Yat Tung Estate North, Yat Tung Estate South, Tung Chung North, Tung Chung South, Discovery Bay, Peng Chau & Hei Ling Chau,. Lamma & Po Toi, Cheung Chau South, Cheung Chau North
Korean Red Ginseng & Cordyceps Sinensis Tablet :
• Will be delivered by Korea Red Ginseng Corporation.
• Order Cut-off time of this store: Monday to Friday, excluding Saturday, Sunday, and Public Holiday.
• The order will ship out at the day after order cut-off day (excluding Saturday, Sunday, and Public Holiday) during 09:00 - 18:00.
• Actual delivery time depends on the products ordered and the shipping time of the particular merchants.
• During bad weather conditions (e.g. black rain, typhoon no. 8 or above) we will suspend and rearrange any delivery scheduled.
• We will effect delivery to Hong Kong Island, Kowloon, the New Territories (excluding all outlying islands, e.g Tung Chung, Discovery Bay, Ma Wan, Siu Ho Wan, Remoting area and Frontier Closed Area). Please contact CS for any enquiry about the delivery before the customer place the order. All delivery service's decision shall be final and conclusive by Korea Red Ginseng Corporation.
• The pictures are reference only.
• In the event of dispute, HKTVmall and Korea Red Ginseng Corporation's decision shall be final and conclusive.
Products (Expect Korean Red Ginseng & Cordyceps Sinensis Tablet) :
•Will be delivered by HKTVmall, please refer to Shipping Information for more details.
• Actual delivery time depends on the products ordered and the shipping time of the particular merchants.
•Our dispatch time is from Monday to Friday, except public holidays
• In the event of dispute, HKTVmall's decision shall be final and conclusive.
• All products are non-returnable.