2-day group shipment
Country of Origin

Hong Kong

Description

French Rose Black Bean Tea x 2 packs
Black Goji Berry and Red Date Beauty Tea x 2 packs
Apple Roselle Tea x 2 packs 

Delivery / Return

To be Delivered by HKTV within 1 - 4 days
Photo

Description

Recommended for you

Reviews

You may also like
【Detoxifying Beauty Package】
【French Rose Black Bean Tea】
Packaging: Zipper bag + vacuum bag + tea bag
Function: Antiedema, Nourishing blood, liver, kidney and hair, Relaxation
Ingredients: French Rose, Black Bean
Suggested Use: Add 300 ml of boiling water to steep for 30 minutes, re-steep until lose flavour
Net weight: 28g X 2 packs
Origin: Packaging in Hong Kong
【Black Goji Berry Red Date Tea】
Packaging: Zipper bag + vacuum bag + tea bag
Function: Anti-oxidation, Anti-aging, Eye health, Beauty, Relaxation
Ingredients: Red Date, Rock Sugar, Chrysanthemum (GMP), Black Goji Berry, Stevia Leaf (GMP)
Suggested Use: Add 300 ml of 60°C water to steep for 15 minutes, re-steep until lose flavor
Note: Water temperature should not be higher than 60 °C, otherwise the antioxidant effect will be lost.
Net weight: 25g X 2 packs
Origin: Packaging in Hong Kong
【Apple Roselle Tea】
Packaging: Zipper bag + vacuum bag + tea bag
Function: Beauty, Relaxation, Slimming, Anti-oxidation
Ingredients: Dried Apple, Hawthorn Berries (GMP), Rock Sugar, Roselle (GMP), Stevia Leaf (GMP)
Suggested Use: Add 300 ml of boiling water to steep for 15 minutes, re-steep until lose flavour
Net weight: 20g X 2 packs
Origin: Packaging in Hong Kong
Remarks: Keep in a cool, dry place, away from exposure to direct sunlight. 
Because each person has a different physique, if there is any doubt about the herbs and diet, it is advisable to consult a knowledgeable registered Chinese medicine practitioner or relevant professional/healthcare provider. Avoid during pregnancy
Recently Viewed Products
( / Total Pages )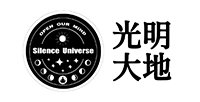 About Silence Universe
香港本土特色品牌,多間報章、雜誌、電視媒體採訪及推介,我們一直用心經營,嚴選上乘的材料,用心地為大家研發好產品,希望大家能身體健康,體驗生活的味道,每天都充滿能量和為自己帶來好心情。
持香港食物製造廠牌照,品質有保證。
T & C
• Our store will protect your personal Information in accordance with the relevant provisions of the Personal Data (Privacy) Ordiance and in accordance with HKTV mall Privacy Policies.
• In case of any dispute, the merchant will retain the right of final decision without prior notice.
• Colour shown may be slightly different than actual products due to computer monitors settings.
• In situation where there are limitations, price, promotion offers and other marketing campaigns on the HKTV mall may varies from retail stores, the terms and offers are only applicable to HKTV mall.
Delivery / Return
• To be Delivered by HKTV mall
(Noted: This is only applicable for orders with all selected items with this label. The actual delivery date & time will depend on various factors such as delivery address, order number & manpower allocation. Therefore, please refer to the delivery date & time as displayed on "Confirm Payment" page. In case of missing items from store, the time slot for the entire delivery batch will be affected, and other delivery will be arranged afterwards. HKTV mall will make its best effort to provide the best and the soonest delivery, and HKTV mall will reserve the final right of decision.)
• Sold by Silence Universe
• This product is non-returnable