2-day group shipment
Country of Origin

India

Description

高抗氧化 清新口氣 幫助消化 精神放鬆 鎮靜解鬱 養胃通便 維持心血管健康




有機認證產品 - 品味和口感的結合










Delivery / Return

To be Delivered by HKTV within 1 - 4 days
Photo

Description

Recommended for you

Reviews

You may also like
Organic Darjeeling Earl Grey【有機大吉嶺伯爵紅茶茶葉】
有機認證和公平貿易產品 - 品味、口感和愛心的結合
公平貿易不僅讓農民得到更多的收入,同時亦提高了他們的耕作能力和個人權益
包裝: 拉鍊密封袋
功效: 高抗氧化 清新口氣 幫助消化 精神放鬆 鎮靜解鬱 養胃通便 維持心血管健康
成份: 有機紅茶茶葉、天然佛手柑香味
沖調方法: 加入300毫升沸水沖泡,焗5分鐘即可享用,可重複沖調直至味淡 (建議冷泡用雙倍份量茶葉沖泡)
淨重量: 100克 X 1包
注意事項: 存放陰涼、乾爽處,避開陽光照射

因每人體質有異,如對食療有疑問,宜先諮詢註冊中醫師或有關專業人士意見。孕婦不宜
Recently Viewed Products
( / Total Pages )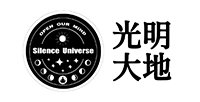 About Silence Universe
香港本土特色品牌,多間報章、雜誌、電視媒體採訪及推介,我們一直用心經營,嚴選上乘的材料,用心地為大家研發好產品,希望大家能身體健康,體驗生活的味道,每天都充滿能量和為自己帶來好心情。
持香港食物製造廠牌照,品質有保證。
T & C
• Our store will protect your personal Information in accordance with the relevant provisions of the Personal Data (Privacy) Ordiance and in accordance with HKTV mall Privacy Policies.
• In case of any dispute, the merchant will retain the right of final decision without prior notice.
• Colour shown may be slightly different than actual products due to computer monitors settings.
• In situation where there are limitations, price, promotion offers and other marketing campaigns on the HKTV mall may varies from retail stores, the terms and offers are only applicable to HKTV mall.
Delivery / Return
• To be Delivered by HKTV mall
(Noted: This is only applicable for orders with all selected items with this label. The actual delivery date & time will depend on various factors such as delivery address, order number & manpower allocation. Therefore, please refer to the delivery date & time as displayed on "Confirm Payment" page. In case of missing items from store, the time slot for the entire delivery batch will be affected, and other delivery will be arranged afterwards. HKTV mall will make its best effort to provide the best and the soonest delivery, and HKTV mall will reserve the final right of decision.)
• Sold by Silence Universe
• This product is non-returnable