2-day group shipment
Country of Origin

Thailand

Description

Canned Pasteurized Crab Meat Cocktail Claw(340g)



Delivery / Return

To be Delivered by HKTV within 1 - 4 days
Photo

Description

Recommended for you

Reviews

You may also like
Canned Pasteurized Crab Meat Cocktail Claw (340g)
產品詳情請參閱包裝上說明。
圖片只供參考,一切以實物為準。
 
( 此乃急凍食品,圖片乃解凍後拍攝,只供參考。)

受限制食物售賣許可證號碼: 0398801038
批簽/批准: 網上售賣預先包裝冷藏肉類(冷藏:牛肉, 豬肉, 羊肉)
業務地址:香港新界將軍澳工業邨駿昌街1號香港電視多媒體及電子商貿中心5樓部份樓層

**貨品保存期限:
為確保食物質素,請客戶確保可以在指定送貨時間及地址收取送貨產品,送貨時間及地址一經確定將不能更改,HKTVmall如未能成功派送,其後任何取貨或退款要求,將恕不受理。

(This is frozen food. Product shown in picture is taken in defrosted state and for reference only.)
 
Restricted Food Permit No: 0398801038
Endorsements/Permission: Online Sale of Prepackaged Frozen Meat (Frozen : Beef, Pork, Mutton)
Business Address: 5/F (PORTION) HKTV MULTIMEDIA  AND  ECOMMERCE CENTRE , NO.1 CHUN CHEONG STREET, TSUENG KWAN O INDUSTRIAL ESTATE, TSUENG KWAN O, NEW TERRITORIES, HONG KONG

**Duration for temporarily keeping the product:
In order to ensure the quality of the product, please make sure you are able to receive the product in the selected time slot at the address you have provided. The allocated time slot and address cannot be changed once the order is confirmed. if the HKTVmall is unable to deliver the goods, any requests for goods pick-up or refund will not be accepted.
Recently Viewed Products
( / Total Pages )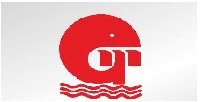 Garming Marine Products (International) Company Limited
T & C
條款與條件
•我們的商店將根據《個人數據(隱私)
條例》的有關規定以及HKTVmall隱私政策保護您的個人信息 。
•如有任何爭議,商家保留最終決定權,恕不另行通知。
•由於計算機顯示器的設置,顯示的顏色可能與實際產品略有不同。
•在有限的情況下,HKTVmall上的價格,促銷優惠和其他營銷活動可能會因零售商店而異,因此條款和優惠僅適用於HKTVmall。
Delivery / Return
delivery:
• Our products will be delivered by HKTVmall. Please refer to Shipping Information for more details.
• Actual delivery time depends on the products ordered and the shipping time of the particular merchants.
• All products are non-returnable.
• In the event of dispute, HKTVmall's decision shall be final and conclusive.