merchant delivery
This product will be delivered by Great Mega International Ent. Ltd. directly. Spend $200 on "Merchant Delivery" goods at this store to enjoy free delivery, otherwise a delivery fee of $25 will be charged.
Additional delivery fee
To be Delivered by Great Mega within 7 - 10 Days
Sold by Great Mega
This product is non-returnable
Description
YRS- Adult swimwear rashguard short sleeve sun protection Top

About Great Mega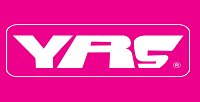 Great Mega Int. Ent.Ltd.
GM customers at a fair price and provide quality products, professional sale service, have received a lot of customer support, and outdoor products continue to develop.
GM provides one-stop comprehensive outdoor swimming supplies retail and wholesale, water activities. Hong Kong registered fashion brand "YRS" has authorized GM to sell its products. "YRS" is a quality swimwear brand at a reasonable price. The fabric meets the EU OEKO-Tex Standard 100 standard and provides professional pre-sales and after-sales services. From BB size, girls, boys, girls, women, men, and fat people, they can meet their needs. GM also provides procurement, quotation, and delivery services for schools and groups.
T & C
This store cannot be combined with goods delivered by other merchants to calculate the delivery fee.
An extra delivery fee of $30 will be charged for any purchase below $200 from our store per single order and will be added to your order at the checkout page.
Including Commercial Area, Residential Area and Remote Area in Hong Kong.
Welcome to use the smart cabinet of S. F. Express
Remarks
Business hours:
Monday to Friday, from 10:00 am – 7:00 pm
Closed on Saturdays, Sundays and public holidays
Other categories in this store?
Photo

Description

Recommended for you

Reviews

You may also like
Adult swimwear rashguard short sleeve sun protection Top
1-Size : XS-S-M-L-XL
2-Hong Kong swimwear registered brand " YRS"
3-Includes UPF 30+, sun shine protection, short-sleeved top
4-Best-selling product, standard in line with EU OEKO-Tex Standard 100
5-Each item is sent after strict inspection .
6-last reminder, carefully look at the size chart when you buy, do not like to wear body close,
7- please choose the size one more bigger, this product is not returned.
Recently Viewed Products
( / Total Pages )