2-day group shipment
Size:

Packing Spec
(150ml x 15pcs)/box

Country of Origin

Korea

Description

100% Fermented Omija Juice (150ml x 15 pack)box
Effects:Replenish the five internal organs, nourish the blood and skin, calm the nerves, prevent the forgetfulness, ease the long-term cough and phlegm, strengthen and nourish the marrow and essence, promote blood circulation, and improve the efficiency of cells to eliminate waste.

Delivery / Return

To be Delivered by HKTV within 1 - 4 days
This item is currently out of stock!
Please click "Notify Me" to get updates of stock replenishment.
Photo

Description

Recommended for you

Reviews

You may also like
100% Fermented Omija Juice
Brand:Green Eastern World
Volume:(150 ml x 15 pcs)/box
Origin:South Korea
Effects:Replenish the five internal organs, nourish the blood and skin, calm the nerves, prevent the forgetfulness, ease the long-term cough and phlegm, strengthen and nourish the marrow and essence, promote blood circulation, and improve the efficiency of cells to eliminate waste.
Ingredients:20% fermented omija juice, 80% fermented omija extract

Remark : If there is any inconsistency and conflict between the English and the Chinese version of these Terms and Conditions, the Chinese version shall prevail for all purposes.
Recently Viewed Products
( / Total Pages )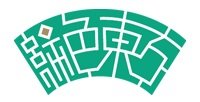 Remarks
Don't worry, shop happily!
All our goods are 100% original authentic products!
About Green Eastern Lifestyle
Mission of Green Eastern World
Inherited wisdom from the ancient Eastern world
Follow the essence of modern innovative technology
Observe the morality of piety where nature and mankind beingone
Have mercy and care for the people's health and well beings
Carrying abundance lives is Green Eastern World
The theory of Chinese Traditional Medicine follows the Taoism with the emphasis on balancing Yin and Yang and the 5 elements (五行). Balance is the key, also known as abstinent. Health is an attitude and a self-recognition. Medicine and tonics are only secondary.
Green Eastern World is hoping to follow the philosophy of Bianque's two elder brothers.
Health is an attitude. It is a self recognition. Medicine and tonics are only secondary.
We are confidence when you are!
T & C
• Our store will protect your personal Information in accordance to the relevant provisions of the personal Data Protection Act and in accords to HKTVmall Privacy Policies.
• In case of any dispute, the merchant will retain the right of final decision without prior notice.
• Colour shown may be slightly different from actual products.
• In situation where there are limitations, price, promotion offers and other marketing campaigns on the HKTVmall may vary from retail stores, the terms and offers are only applicable to HKTVmall.
Delivery / Return
• Our products will be delivered by HKTVmall, please refer to Shipping Information for more details.
• Actual delivery time depends on the products ordered and the shipping time of the particular merchants.
• Shipping time of this store: Monday to Friday(excluding Saturday, Sunday and Public Holidays), 9am.
• All products are non-returnable.
• Non-Returnable items cannot be returned for exchange, credit, or refunds.
• In the event of dispute, HKTVmall's decision shall be final and conclusive.