2-day group shipment
| | |
| --- | --- |
| Country of Origin | Australia |
| Lucas | Magic Melon Cream 25g Red |
| Delivery / Return | To be Delivered by HKTV within 1 - 4 days |
Photo

Description

Recommended for you

Reviews

You may also like
LUCAS papaya medicine, which has a history of over a hundred years in Australia, is used in the treatment of various types of injuries, as well as mosquito bites, wounds, and Burns of the sun. If you have a baby at home, be sure to buy one. The diaper rash used on the baby is very good, and the baby climbed up and down, accidentally injured, and needed this too. Help with better cleaning and inflammation, and the wound is better and faster. The medicine that plants produce, with a touch of plant fragrance, mother babies like it!




We know papaya and papaya trees are delicious fruits, and they can also be beneficial to our skin. This product is made in Australia by the pure papaya, it contains papaya protein? Can completely clean the infected parts of the dirt and clean wounds.




The eyebrows use it to exfoliate their lips, remove acne, mothers use it to give the baby rash, oversensitivity, old people use it to relieve inflammation, stop tickling.




Lucas has a history of 100 years. In addition to the officially designated uses, people will use various other uses.




[Method of use]




Creation trauma cream: deals with all kinds of small wounds of anti-inflammatory.




Go to bags of black circles of eyes: If you do not sleep well at night, get up in the morning and paint some under your eyes.




Lip balm: It works on lips that dry easily.




Baby's Hip Cream: Australian doctors will use the LUCAS as the baby's hip cream,




Effective for diaper rash, face cream: For dried skin, LUCAS has a good nourishing effect, and Vaseline ingredients also have the effect of clavicle water.




Foot cream: effective for the skin that is cracked.




Main uses:




Trauma, trauma, post-trauma.




Stinger, prickle, gash, nail inflammation, etc..




Urine rash, parched breast area




Symptoms of antidermatitis and rubella in the middle of the day




Local use can be time to relieve hemorrhoids are inappropriate




 Rub, bruises, Burns, etc..




Stomach, skin inflammation, laceration and cystosis.




Dry cracking and dryness of hands and feet




Rash, prickly heat, insect bites.


Mosquito bites, open wounds, acne.​
Recently Viewed Products
( / Total Pages )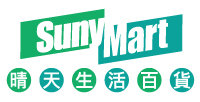 T & C
HKTV mall is not the seller or supplier of the products or services. HKTV mall is responsible for managing and administering its website, arranging order processing and fulfillment for the products or services you ordered from the suppliers through its website. Whatever item you purchase via HKTV mall will be subject to the terms and conditions of that merchant. The merchant is responsible for the sale and for dealing with any claims or any other issues arising out of or in connection with the contract between you and the merchant. In respect of purchases of a voucher, in addition to the contract you will have with the seller of the voucher, there will also be a contract between you and the merchant that actually provides the products and services when you redeem your voucher with that merchant. We, HKTV mall, do not accept responsibility for any claim, loss or damage, howsoever caused (including through omission or negligence), which you may directly or indirectly suffer in connection with the purchase of any products, services or vouchers through HKTV mall, nor do we accept any responsibility for any such claim, loss or damage arising out of your use of or reliance on information contained on or accessed through HKTV mall. It is your sole responsibility to ensure that any products, services or information obtained from HKTV mall meet your specific requirements. Particularly for beauty services, you must take your own precautions to ensure that you understand how the services will be performed before you decide to purchase. If in doubt, you should consult your own professional advisor.
Delivery / Return
我們的產品將由HKTVmall提供,請參閱運輸信息了解更多詳情。
實際交貨時間取決於訂購的產品和特定商家的運輸時間。
這家商店的送貨時間:週一至週五,公眾假期不適用於上午9點。
所有產品均不可退貨。
如有任何爭議,HKTVmall的決定將為最終決定。