merchant delivery
Delivery Fee
This product will be delivered by HK Rincica Medical Treatment Co., Limited directly. Spend $500 on "Merchant Delivery" goods at this store to enjoy free delivery, otherwise a delivery fee of $100 will be charged.
Additional delivery fee
Country of Origin

France

Description

·        To be Delivered by HK Rincica Medical Treatment Co., Limited within 6 - 9 Days

·        Sold by HK Rincica Medical Treatment Co.

·        Free delivery.

·        This product is non-returnable.




Delivery / Return

To be Delivered by HK Rincica Medical Treatment Co., Limited within 6 - 9 Days
Sold by HK Rincica Medical Treatment Co.
This product is non-returnable
Photo

Description

Recommended for you

Reviews

You may also like
Hyaluronic acid exists primarily in the connective tissues and the dermis layer. It is a transparent and gelatiniform substance. It is also a major moisturizing factor of the skin. Hyaluronic acid decreases with age. The water content of the dermis layer reduces due to the loss of hyaluronic acid. Gradually, the skin loses its radiance. Moreover, the skin becomes less resistant to UV and environmental damage. The skin's self repair capacity decreases. Thereafter, wrinkles and spekles start to appear. Hyaluronic acid of high molecular weight can retain more than 500 times its weight in water. Its main function is to help the skin to absorb lots of water. It restores and maintains a good level of skin hydration.

Glycosyl Trehalose:
1. Corn starch origin: glycosyl trehalose
2. Cell activation
3. Prevention of cell damage due to UV radiation
4. Strong moisturization effect
5. Anti-inflammation effect

Palmitoyl Pentapeptide-4:After many repeated steps including protection, composition and purification, we put several amino acids(PAL-LYS-THR-THR-LYS-SER) in a particular fixed order. It takes the role of signaling molecules that informs the nucleus to compose collagen protein.

Honey extract: a moisturizing factor in regular shape. It has a moisturizing effect on keratinocytes. It delays dehydration, makes the skin softer, enriches the cohesion of the cells and increases the refractive effect of the skin.

Allantoin can cleanse damaged tissue and facilitate epithelial cell proliferation. The proliferation of cells accelerates wound healing. Allatoin can also soften the cuticles and help the skin retain moisture. As a result, skin problems such as cracks, roughness and wrinkles, caused by skin lesions, long-term exposure to the sun and hash environment, can get significant improvement. After a period of application, skin becomes smooth, soft and elastic. 

Sodium Polyglutamate : γ-PGA is extracted from natto. It contains bacillus natto, many kinds of enzymes, anti-microbial diphosphoglyceric acid, saponins, lecithin, vitamin (B1, B2, K2), mucoprotein, amino acid, sulfur compounds and some other skincare elements. It has the function of anti-wrikle, firming, and long-lasting moisturization.

Use morning and night. Apply with your fingertips or a cotton pad to thoroughly cleanse the face and neck area. Gently massage the lotion into skin. Follow with your usual New Angance regimen. 


Recently Viewed Products
( / Total Pages )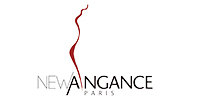 HK Rincica Medical Treatment Co., Limited
Remarks
All products are non-returnable.
About HK Rincica Medical Treatment Co., Limited
HK RINCICA MEDICAL CO., LIMITED is a branch of Rincica Paris in Hong Kong. The founder established Rincica to provide the most effective and safest skin care products to our customers, that is why we bring you - New Angance Paris. Our products combine an array of natural ingredients. The ingredients used in our products go through a number of strict screenings ensuring to give your skin the care it deserves.
T & C
Our store will protect your personal Information in accordance with the relevant provisions of the Personal Data (Privacy) Ordinance and in accordance with HKTVmall Privacy Policies. • In case of any dispute, the merchant will retain the right of final decision without prior notice. • Color shown may be slightly different than actual products due to computer monitors settings. • In situation where there are limitations, price, promotion offers and other marketing campaigns on the HKTVmall may vary from retail stores, the terms and offers are only applicable to HKTVmall.
•All products are non-returnable.
Delivery / Return
-Our products will not be delivered by HKTV mall, will need more time to dispatch by our couriers. You will be contacted after placing the order about the delivery details.
- Actual delivery time depends on the products ordered and the shipping time of the particular merchants.
-Our dispatch time is from Monday to Friday , excluding Public Holiday and Non-Business Days.
-All products are non-returnable.