merchant delivery
Country of Origin

China

Description

MODERN SIMPLE YET VERSATILE
Ladder style bookshelf Design. 3 shelves can be used for decorative, storage, and organizational purposes.

Size: 63 (W) x30.5 (D) x 115 (H) cm
Color: White
Materiel:
Steel - White powder-coated metal frame
MDF Wooden Board - visible wood grainsand
Weight: 10.9 kg

Delivery / Return

To be Delivered by KennynElvis within 7 - 10 Days
Sold by KennynElvis
This product is non-returnable
Photo

Description

Recommended for you

Reviews

You may also like
MODERN SIMPLE YET VERSATILE
Ladder style bookshelf Design. 3 shelves can be used for decorative, storage, and organizational purposes.

SKU: KNE-MSIWJE14
Size: 63 (W) x30.5 (D) x 115 (H) cm
Color: White
Materiel:
Steel - White powder-coated metal frame
MDF Wooden Board - visible wood grainsand
Weight: 10.9 kg

PACKING DETAIL
Ctn Size: 125 x 41 x 16 cm
Weight: 14 kg

ASSEMBLY INSTRUCTION
Instruction and all tools are included & easy assembly with step-by-step instructions.

100% SATISFACTION GUARANTEED
We are always available to provide professional customer service before and after your purchase, so don't wait any longer and enjoy it right now.
Recently Viewed Products
( / Total Pages )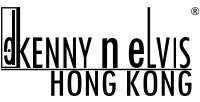 Remarks
This item was sold and will be delivered directly by KennynElvis.
Delivery lead-time is about 7-10days.
About KennynElvis
KennynElvis is a furniture online-store. We purchase modern and high-quality furniture from China and offers them only online. All the money saved from management, marketing, storage, retailing, middleman is directly showed on price. In this way, we could offer every customer a competitive and a reasonable price.
Our main theme is to bring the most valuable furniture to our customer. We choose products to sell based on the excellent designs and proven hardware reliability. So, the quality is guaranteed. We dedicate to make the process of shopping for the best in quality and style for you and your home.
T & C
Our store will protect your personal Information in accordance with the relevant provisions of the Personal Data (Privacy) Ordinance and in accordance with HKTVmall Privacy Policies.
In case of any dispute, the merchant will retain the right of final decision without prior notice.
Color shown may be slightly different than actual products due tocomputer monitors settings.
In situation where there are limitations, price, promotion offers and other marketing campaigns on the HKTVmall may vary from retail stores, the terms and offers are only applicable toHKTVmall.
Delivery / Return
The "Merchant Delivery" goods delivered by this store cannot be combined with goods delivered by other merchants to calculate delivery fee. All "Merchant Delivery" goods from this store are entitled to free delivery service. Some remote areas require additional delivery fee, please contact merchant directly for details.
Below are remote areas for your reference:
Tuen Mun Town Centre, Siu Chi, Siu Tsui, On Ting, Yau Oi South, Yau Oi North, Tsui Hing, Shan King, King Lung, Hing Chak, SanHui, Sam Shing, Hanford, Fu Sun, Yuet Wu, Siu Hei, Wu King, Butterfly, Lok Tsui, Lung Mun, San King, Leung King, Tin King, Po Tin, Kin Sang, Siu Hong, Prime View, Fu Tai, Tuen Mun Rural, Fung Nin, Shui Pin, Nam Ping, Pek Long, Yuen Long Centre, Yuen Lung, Fung Cheung, Shap Pat Heung East, Shap Pat Heung Central, Shap Pat Heung West, Ping Shan South, Ping Shan Central, Ping Shan North, Ha Tsuen, Tin Shing, Shui Oi, Shui Wa, Chung Wah, Yuet Yan, Fu Yan, Yat Chak, Tin Heng, Wang Yat, Ching King, Kingswood North, Tsz Yau, Yiu Yau, Tin Yiu, Kingswood South, Chung Pak, Fairview Park, San Tin, Kam Tin, Pat Heung North, Pat Heung South, Luen Wo Hui, Fan Ling Town, Cheung Wah, Wah Do, Wah Ming, Yan Shing, Shing Fuk, Fanling South, Ching Ho, Yu Tai, Sheung Shui Rural, Choi Yuen Shek Wu Hui, Tin Ping West, Fung Tsui, Sha Ta, Tin Ping East, Queen's Hill, Tai Po Hui, Tai Po Central, Chung Ting, Tai Yuen, Fu Heng, Yee Fu, Fu Ming Sun, Kwong Fuk & Plover Cove, Wang Fuk, Tai Po Kau, Wan Tau Tong, San Fu, Lam Tsuen Valley, Po Nga, Tai Wo, Old Market & Serenity, Hong Lok Yuen,Shuen Wan, Sai Kung North, Sai Kung Central, Pak Sha Wan, Sai Kung Islands, Hang Hau East, Hang Hau West, Po Yee, Wai King, Do Shin, Kin Ming, Choi Kin, O Tong, Fu Kwan, Kwan Po, Nam On, Hong King, Tsui Lam, Po Lam, Yan Ying, Wan Hang, King Lam, Hau Tak, Fu Nam, Tak Ming, Sheung Tak, Kwong Ming, Wan Po North, Wan Po South, Lantau, Yat Tung Estate North, Yat Tung Estate South, Tung Chung North, Tung Chung South, Discovery Bay, Peng Chau & Hei Ling Chau,. Lamma & Po Toi, Cheung Chau South, Cheung Chau North