2-day group shipment
Country of Origin

United States of America

Description

Whey Protein Isolate is ideal for people who need additional protein in their diets – from world-class athletes to individuals managing their weight.

* It is low in sugar, calories, and fat. NSF Certified for Sport®

This product is gradually expiring goods. This product is non-returnable. Expiry Date: Dec 2020

Delivery / Return

To be Delivered by HKTV within 1 - 4 days
Description

Warranty

Recommended for you

Reviews

You may also like
Thorne Research Inc. manufactures dietary supplements. The Company supplies circulatory, cognitive, detoxification, endocrine, gastrointestinal, immune, sleep, musculoskeletal, and neurological support products, as well as aging, antioxidants, fatty acids, minerals, proteins, vitamins, veterinarian, women's, and men's health products. Thorne Research sells products in the United States.

Thorne's Whey Protein Isolate is NSF Certified for Sport®. It provides 21 grams of protein per serving from an easily assimilated, non-denatured whey source. It features a balanced amino acids profile, including lysine and arginine and the branched-chain amino acids leucine, isoleucine, and valine, which allow the body to be better able to benefit from the protein. Whey Protein Isolate is ideal for anyone who needs additional protein in their diets – from world-class athletes to aging adults.
* It supports fitness training, weight management, or just maintaining a healthy lifestyle.
* Low in sugar, calories, and fat, and easy to digest, Thorne's Whey Protein Isolate contains all the essential amino acids. Its sweeteners and flavorings are derived from natural sources, and it contains no soy. It can be mixed with water or a beverage, or blended into a smoothie or shake.

Dietitians often recommend consuming high-quality protein at every meal. Thorne's Whey Protein Isolate powder is a convenient and versatile source of high-quality protein. It's also a complete protein because it contains all of the essential amino acids and it has an optimal absorption profile. While most whole food protein sources require preparation and refrigeration, protein powder is kept easily in a gym bag, a briefcase, a school locker, or a kitchen pantry for a quick serving of protein, as a stand-alone snack, or to complement a protein-deficient meal. Thorne's Whey Protein Isolate tastes delicious on its own, and won't overpower other flavors when mixed with other ingredients. With gut health in mind, digestive enzymes from papaya and pineapple have been added to support digestion of the protein powder while removing all but trace amounts of lactose from the powder.*

Whey Protein Isolate contains approximately 2.3 grams per serving of leucine, an amino acid that signals the muscles to recover and repair after a workout.
* Research shows that this is the amount of leucine that best repairs and maintains muscle.
* Whey Protein Isolate also provides added bromelain and papain for their protease activity – to help with protein digestion.
* This Thorne product is sweetened using evaporated cane sugar and stevia extract, which yields only two grams of sugar per serving.

Because an athlete needs to know that his or her supplements are trustworthy and compliant, every batch of an NSF Certified for Sport® product is tested for compliance with label claims and to ensure the absence of more than 200 substances banned by many major athletic organizations, including stimulants, narcotics, steroids, diuretics, beta-2 agents, and masking agents.

Suggested Use: Mix 1 level scoop of powder with at least 8 oz. of water, juice, or preferred beverage daily or as recommended by your health-care practitioner. Servings Per Container: 30

ALLERGY WARNING
This product is contraindicated in an individual with a history of hypersensitivity to any of its ingredients.

Contains ingredient derived from milk (whey protein isolate).

PREGNANCY
If pregnant, consult your health-care practitioner before using this product.

INTERACTIONS
There are no known adverse interactions or contraindications at publication date.
This is authorized goods.

Warranty is not included.

Recently Viewed Products
( / Total Pages )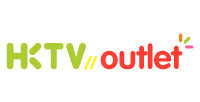 Remarks
Delivery fullfill by HKTVmall standard delivery
T & C
Our store will protect your Personal Information in accordance with the relevant provisions of the
Personal Data (Privacy) Ordinance and in accordance with HKTVmall Privacy Policies.
In case of any dispute, the merchant will retain the right of final decision without prior notice.
Color shown may be slightly different than actual products due to computer monitors settings.
In the situation where there are limitations, price, promotion offers and other marketing campaigns
on the HKTVmall may vary from retail stores, the terms and offers are only applicable to HKTVmall.
Delivery / Return
All products are non-returnable.
Delivery fullfill by HKTVmall standard delivery