immediate shipment
Country of Origin

Hong Kong, SAR China

Description

Disinfection, removes odors, VOCs and allergens IN ONE STEP

Delivery / Return

* The product can be arranged to deliver within 24 hours the soonest when the order is placed
Video

Photo

Description

Recommended for you

Reviews

You may also like
Features +
• Kill 99.9999%* of the bacteria, fungi, virus, bacillus, spore. (*Tested to confirm that this product can kill 99.9999% of E. coli within 30 seconds, kill 99.9999% of Enterobacter aerogenes, Klebsiella pneumoniae, Pseudomonas aeruginosa, Staphylococcus aureus, kill 99.999% of Candida albicans, Bacillus subtilis and kill 99% of Aspergillus niger within 5 minutes)
• To get rid of unpleasant odors like cigarette smoke, pets urine, smelly toilet, smelly garbage disposal, lingering cooking odors, etc.
• To reduce indoor allergens and airborne viable particles effectively
• To dissolve harmful substance such as Formaldehyde and VOCs
• Can be naturally decomposed, will not pollute the soil and water.
• No pungent smell. Low irritation. Colorless
• Not tested on animals and vegan product
• Safe for people, pets, kids+planet!
• Bottle made from 100% Post-Consumer Recycled & Recyclable Plastic
• Return your used HYGINOVA containers to our "Retails Recycled Point", you will get 20%off on your next purchase of HYGINOVA products (please visit our website for more details)
Ingredients
HYPOCHLOROUS ACID, DEIONIZED WATER
Applicable
Air and Surface. kitchen, bathroom, bedroom, nursery
To Use
Ready-to-Use, Spray directly to the air or surface, no rinsing or wiping is required. To sanitize: Wet the surface and leave for 30 seconds. To disinfect: Spray until thoroughly wet and stand for 10 minutes, allow to air dry. Repeat if necessary. For heavily soiled or greasy areas, pre-cleaning is required.
Approved
European Standards EN1040 & EN1275
Toxicological Risk Assessment(TRA)
Leaping Bunny certified(not tested on animals)
Vegan Society Vegan Trademark
1% for the planet member
Expiry
1 year (use within 3 months of opening)

Proudly Made In Hong Kong
Recently Viewed Products
( / Total Pages )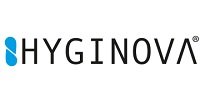 Remarks
Disinfection, removes odors, VOCs and allergens IN ONE STEP
About HYGINOVA
A non-toxic and eco-friendly household disinfectant brand - come and join us for the new cleaning experience as never before!
healing ourselves, healing our planet,
we are restoring you and the Earth to a much higher state of health
Getting rid of virus and odors in 1 easy step from now on! You will be surprised by the simple yet effective cleaning and sterilizing power of Hyginova. As a mixture of disinfectant and deodorants household product, keeping your home clean is no longer a tedious job.
non-toxic
All ingredients of Hyginova products must be non-toxic. We refuse to use any harmful substance as we all love our mother planet.
a traditional disinfecting revolution
We insist to change the general belief in home-cleaning by offering new and innovative user experience. We aim at revolutionizing the cleaning world with stylish, eco-friendly products made with non-toxic ingredients that clean like heck and smell like heaven
T & C
• Our store will protect your personal Information in accordance with the relevant provisions of the Personal Data (Privacy) Ordiance and in accordance with HKTVmall Privacy Policies.
• In case of any dispute, the merchant will retain the right of final decision without prior notice.
• Colour shown may be slightly different than actual products due to computer monitors settings.
• In situation where there are limitations, price, promotion offers and other marketing campaigns on the HKTVmall may varies from retail stores, the terms and offers are only applicable to HKTVmall.
Delivery / Return
• Our products will be delivered by HKTVmall. Please refer to Shipping Information for more details.
• Actual delivery time depends on the products ordered and the shipping time of the particular merchants.
• Shipping time of this store: Monday to Sunday, at 9am and 3pm.
• All products are non-returnable.
• In the event of dispute, HKTVmall's decision shall be final and conclusive.
• However, if you received a product that is damaged or defective, please contact HKTVmall Customer Service within 7 days.