2-day group shipment
Color

Size:

Packing Spec
1 BOX

Country of Origin

Taiwan, Republic of China

Description

- Extremely sheer, transparent and soft-touching. Comfortable to wear in hot weather.

- Graduated compression effects leg's blood circulation in a healthier condition.

- Adopted by high grade Tactel® microfiber contains excellent characteristic of absorbing perspiration, which is 3 times faster in drying speed than natural fiber & 5 times than cotton.

- Graduated therapeutic support for tired, aching legs and venous disease.

- Anti-slip on top band.

Delivery / Return

To be Delivered by HKTV within 1 - 4 days
Description

Recommended for you

Reviews

You may also like
I-Ming Yolanda's medical compression stocking provides pressure to the veins with 100% pressure at ankle area. Compression lessens gradually when it comes to calf (70%) and thigh (40%) region. The characteristic of graduated pressure on the hosiery advance all veins be compressed in a normal and healthy way.
- Extremely sheer, transparent and soft-touching. Comfortable to wear in hot weather.
- Graduated compression effects leg's blood circulation in a healthier condition.
- Adopted by high grade Tactel® microfiber, provides comfortable touching and moisture regulation to the skin.
- Tactel® fiber contains excellent characteristic of absorbing perspiration, which is 3 times faster in drying speed than natural fiber & 5 times than cotton.
- Graduated therapeutic support for tired, aching legs and venous disease.
- Anti-slip on top band.
​
​
Product Specifications
Model: Y6003
Style: Thigh/S.Band
Color: Beige
Compression and Size: 15-20 mmHg (Small, Large and Extra-large)
                                  20-30 mmHg (Small and Extra-large)
                                  30-40 mmHg (Small, Medium and Extra-large)
Composition: 70% Nylon
                    30% Spandex
Recently Viewed Products
( / Total Pages )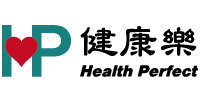 Remarks
Store address: G/F., 440-442 Nathan Road, Kowloon
Working hours: 10am - 8pm
Our non-business days: Public Holidays
About Health Perfect Company
Since 18 years ago, Health Perfect Company has been focusing on the retailing of a wide range of healthcare and medical devices including but not limited to sphygmomanometers, glucometers, TENS machines, beauty devices, oxygen concentrators, wheelchairs, electric wheelchairs, infra-red thermometers, hearing aids, massage equipment, massage chairs, medical beds, nebulizers, various protection products, etc. To provide better products and services to our customers, we are also the sole agent and distributor of world-class quality brands and products for Hong Kong and Macau market including KARMA from the United Kingdom, ALP K2 from Japan, Medisana, Besmed, IME-DC from Germany, I-Ming from the United States, China listed Company YuYue Medical, etc.
T & C
• Our store will protect your personal information in accordance to the relevant provisions of the Personal Data Protection Act and in accords to HKTVmall Privacy Policies.
• In case of any dispute, the merchant will retain the right of final decision without prior notice.
• Colour shown may be slightly different than actual products.
• In situation where there are limitations, price, promotion offers and other marketing campaigns on the HKTVmall may varies from retail stores, the terms and offers are only applicable to HKTVmall.
Delivery / Return
Our products will be delivered by HKTVmall please refer to Shipping Information for more details.
• Actual delivery time depends on the products ordered and the shipping time of the particular merchants.
• Shipping time of this store: Monday to Friday excluding Public Holiday 9am.
• All products are non-returnable.
• In the event of dispute HKTVmall's decision shall be final and conclusive.